Indian army chief to visit China for 4 days from 21 November
Despite the ongoing rivalry the Indian COAS General Dalbir Singh Suhag will visit China and the Chinese commander of western theater will visit India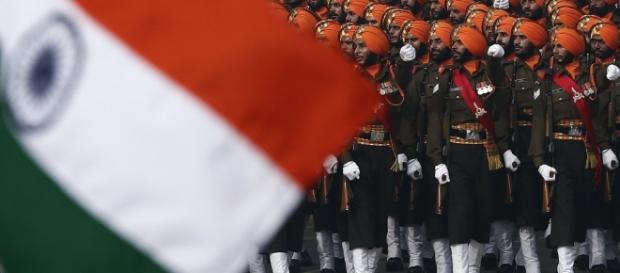 #china has made no bones that it regards #India as its main hurdle to great power status in Asia. The Chinese have thwarted India at every stage and supported Pakistan against India. The Indian 1500 mile border is disputed and India claims that China is in the illegal occupation of Indian territory in Ladakh. China claims Arunachal Pradesh as illegally occupied by India because of imperialist policies left behind by the Raj.
Border problem
The border however at the moment is quiet,unlike the border with Pakistan in Kashmir which is seeing live action with firing and gun duels all the time. However,India and China have fought a war in 1962 and had an artillery gun duel in 1967 and another faceoff in 1987.
Indian COAS visits China
Despite this the Chinese trade with India is to touch 100 billion dollars and both countries are anxious to de-escalate tensions. This has resulted in the visit to China of the army chief of India's 1.2 million standing armies, the 3rd largest in the world from 21 November for 4 days. The general will visit military establishments and training facilities of the Chinese army. The COAS will be accompanied by a large military delegation and will coincide with the Indian- Chinese joint military exercise at Pune in end November.
Reciprocal visit
The visit of General Dalbir Singh Suhag will be reciprocated and the Chinese people's liberation army commander Western Theater General Zhao Zongki will visit India in the second week of December. One of the major purposes of these visits is to discuss the line of control and how to avoid a border conflagration.
As it stands Indian and Chinese troops have had many scuffles on the border as it remains un-demarcated with each side claiming the territory of each other.
Last word
The real mistake was committed by Nehru when he allowed an independent Tibet to be conquered by the PLA in 1949 just after Mao and the communists had taken over. Nehru will be damned forever in History for his inaction. Despite opposition from the local population the Chinese have tightened their grip over Tibet and there is nothing much the USA and India can do. President Obama can only have a meeting with the Tibet leader the Dalai Lama and nothing else. In the meantime, the visits of the army generals will help keep the LOC calm and quiet.