India defies pro-Pakistan nations and gifts 4 MI-25 attack helicopters to Afghanistan
India has joined the battle against the Taliban now fought by USA and NATO and transferred attack helicopters signalling a new resolve under Modi.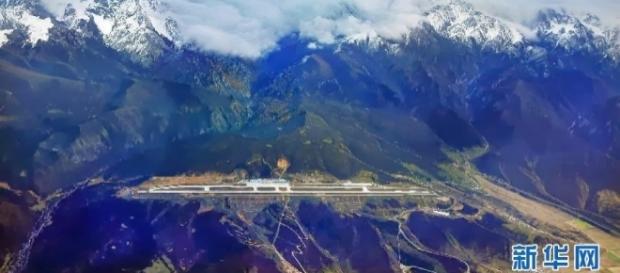 During his last visit, Ashraf Ghani the #afghanistan president had given a "wish list' to the Indian government for guns and helicopters. Now the Indian government has transferred 4 MI-25 helicopter gunships to Afghanistan. These heli-gunships have been transferred in the teeth of opposition from Pakistan. They will come in handy in the fight against the Taliban which is orchestrated from Pakistan.The Indian Express reports this news.
The MI-25
The MI-25 is an older version of the MI-35 gunship and was used by the Indian army against the LTTE in Sri Lanka during 1987-89. The aircraft was inducted into the IAF in 1984. The aircraft has a ceiling of 12000-14000 ft and will come in handy for the Afghan forces fighting the Taliban.
The Afghan army was at a disadvantage as it did not have helicopters for operations. This lacuna will now be filled. The helicopters are given in the teeth of opposition from China and Pakistan and signal a new resolve in New Delhi to help Afghanistan fight the Taliban as well as the ISIS.
Afghanistan had requested both Russia and the USA for armed helicopter gunships, but none have been supplied to the Afghan military. The MI-25 attack helicopter is a Russian plane and used extensively by the IAF. #India will have to take the concurrence of Russia for the transfer. The transfer of the gunship will be a boost for the Afghan government and army. Afganistan is a mountainous country, and the terrain will be suitable for operating these aircraft.
Helping the Afghan army
MI-25 is now obsolete, but for Afghanistan, it will come in handy in its fight with the Pakistan supported Taliban.
The IAF is now going in for the Apache attack helicopters from the USA and could thus hand over these machines. The USA embroiled in the Afghan war will welcome the Indian initiative in helping the Afghan government. The request for weapons was pending from 2013 and the previous UPA government headed by Man Mohan Singh dragged its feet in helping Afghanistan. This is changed with an assertive BJP government headed by Narendra Modi.