Illinois energy bill, Exelon, ComEd reach agreement
Exelon Generation and ComEd reach final agreement on Illinois Senate 484 page energy bill within a day of negotiating - added new amendment.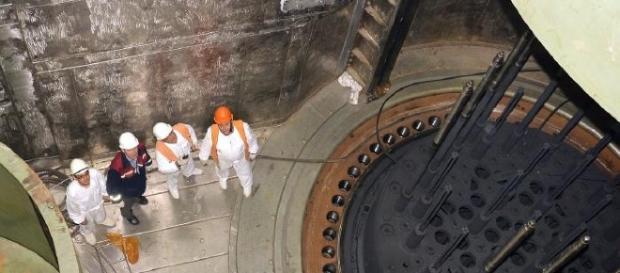 #Exelon Generation and ComEd have been working with Illinois Governor Rauner office and legislators to pass the Future #energy Jobs Bill, SB 2814, a 484 page bill that as early as 7 o'clock this morning was reported by The News Gazette to still have remaining problems and that it was advised by the Illinois Attorney General's office that the legislators should slow down and take a deeper look at this energy bill. They felt that the consumer protections in the bill were weak and that all those concerned about this energy bill have not read the full 484 pages. Despite the name, Future Energy Jobs Bill the main purpose of the bill is to provide Exxon Corporation with enough money for the next 10 years, so they could continue to operate their nuclear plants at Clinton and the near Quad cities.
Big energy issues
After six days of negotiating, big problems are still under discussion; like how the passage of this energy bill would undo energy deregulation that assured low-cost electricity, the heavy impact in cost on businesses, worker job loss and less funding for Ameren consumers through the energy assistance program. On the other side of the coin with the closing down of these #nuclear plants an even heavier loss of jobs would be seen, as well as a big increase in Illinois consumer electric bills and an increase in air pollution. This is why the Senate Energy and Public Utilities Committee scheduled today's 8:30 a.m. hearing to further discuss the matter.
Less than a day, energy issues solved
Exelon Generation and ComEd announced at about 5 p.m. tonight that they had reached an agreement with all those concerned and that an amendment has been attached to the bill that provides protections to limit the cost impact of SB 2814 for all businesses and set a cap of no more than 25 cents per month increase for residential customers.
According to them, SB 2814 will prevent an estimated $11.2 billion loss that would occur if the nuclear plants were closed down. Instead, there will be the preservation of 4,200 jobs, along with the creating of thousands of new clean energy jobs and flexible business options to save with energy efficiency initiatives. All parties will now continue to work to actually get SB 2814 Future Energy Jobs Bill enacted and signed by the Governor.