Husband of Sherri Papini works on dispelling 'lies and hate' about her disappearance
Keith Papinii says his wife Sherri was covered in bruises, had severe burns, red rashes and chain markings when she was found.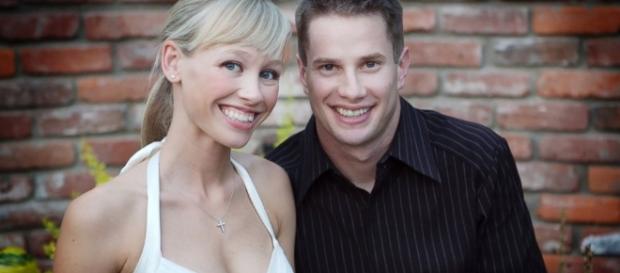 The husband of #Sherri Papini, the Northern #California mother of two who disappeared in early November and was found battered, emaciated and still bound by restraints before sunrise on Thanksgiving morning, is working on dispelling rumors about his wife's disappearance.
Thirty-four-year-old Sherri Papini seemingly vanished while on an afternoon jog near her home in Redding, a small city in Shasta County, on the north end of the Sacramento Valley on Nov 2. She was found by a passing motorist on Interstate 5 in Yolo County, about 150 miles south of her home, around 4:30 a.m. Thanksgiving Day.
Papini told detectives she was kidnapped by two women
Shasta County sheriff's investigators say Papini told them she had been kidnapped by two women.
But besides a description of the women being Hispanic, armed and driving a dark-colored SUV, few other details have emerged. The mystery surrounding her disappearance and seemingly miraculous recovery have sparked what Keith Papini calls "rumors, assumptions, lies and hate" about what happened during the three weeks his wife was gone.
"Those people should be ashamed of their malicious, sub human behavior," Keith Papini said in a statement to ABC's "Good Morning America" program. "We are not going to allow those people to take away our spirit our love, or our girl found alive and home where she belongs," the statement said.
Keith Papini went on to say in his statement that when he arrived at the hospital where his wife was being cared for he found her covered in "multi-covered bruises, severe burns, red rashes and chain markings." He also says in being freed, she had been thrown from a vehicle with a chain around her waist, attached to her wrists, and a bag over her head.
Sheriff says no reason to disbelieve Papini
Indeed, Shasta County Sheriff Tom Bosenko has said that sheriff's officials have no reason to disbelieve what Sherri Papini has told them. Bosenko notes that detectives are following up on leads, but aren't releasing full details of their investigation because of the sensitive nature of the case. #kidnapping