Hillary Clinton sends legal team to participate in Wisconsin recount effort
Hillary Clinton has sent lawyers to watch over the recount in Wisconsin to monitor that a fair process takes place.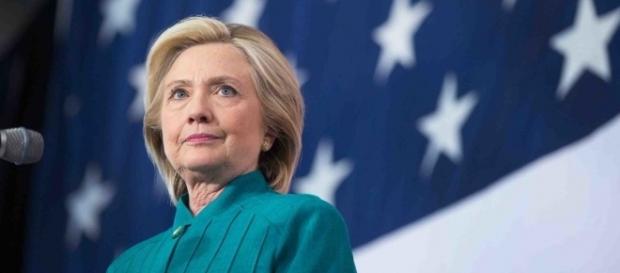 After the Green Party's Jill Stein was able to raise over $5 million, she officially filed a recount in the state of Wisconsin after reports suggested possible ballot hacking. Just one day after the #recount was filed, #Hillary Clinton has sent her attorneys to the Badger State.
Clinton recount
Just over a week ago, Hillary Clinton campaign chair John Podesta was informed of possible election hacking and tampering during a conference call. While it was unknown at the time if a recount would be possible, the unlikely ally in Jill Stein proved to be beneficial. #Donald Trump won Wisconsin by just over 27,000 votes, but as many as 30,000 votes may have been compromised in the alleged hacking.
If it is found that illegal activity took place, the state's 10 electoral votes could be moved into Clinton's column. As reported by The Hill on November 26, Clintons legal team is now on the case.
JUST IN: Clinton campaign counsel: We'll participate in recount https://t.co/MIkTqemcaA pic.twitter.com/YpoOIFz8Yu

— The Hill (@thehill) November 26, 2016
"The campaign is grateful to all those who have expended time and effort to investigate various claims of abnormalities and irregularities," Clinton campaign general counsel Marc Elias said on Saturday. While Elias also noted that there has been no evidence of any wrongdoing, he did say that they will make sure that a fair recount takes place to ensure a proper result.
Wisconsin agrees to statewide recount in presidential race https://t.co/SFeKN0cHRx pic.twitter.com/pjNslc7mfs

— Reuters Top News (@Reuters) November 26, 2016
If the Wisconsin effort is successful, a recount is expected to be filed in both Pennsylvania and Michigan, two states where Trump's narrow victory has come into question.
However, a recount may be filed early as the deadline for the two states to do so is this Monday. The federal deadline to file a national recount is December 13.
Moving forward
Unless a dramatic and historic change occurs, Donald Trump is expected to be sworn in on Inauguration Day as the 45th President of the United States. As millions continue to voice their opposition, while thousands protest in streets across the country, the former host of "The Apprentice" has less than two months to finalize who will be by his side in the White House and make it in his cabinet and administration. As of press time, the Trump transition team as not responded to the aforementioned recount.