Highly-decorated US Navy petty officer killed in explosion in Syria
Senior Chief Petty Officer Scott Dayton died in improvised explosive device blast on Thanksgiving Day; first US casualty in Syria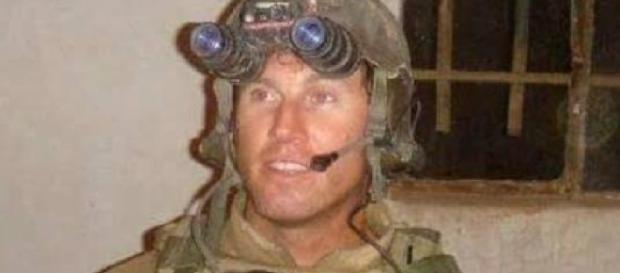 Military officials say a highly-decorated veteran of the U.S. Navy has been killed in an explosion in #Syria.
The Department of Defense says Senior Chief Petty Officer Scott Dayton died Thursday, #Thanksgiving Day, of wounds sustained when an improvised explosive device exploded. The 42-year-old Dayton was assigned to an explosive ordnance disposal unit that was in Syria as part of Operation Inherent Resolve, an international task force set up to fight the terror group ISIL, also known as the Islamic State.
Dayton killed near area controlled by ISIL
Dayton is the first member of the U.S. military to be killed in Syria. The military did not release any additional details of the deadly incident, except to say it took place near the town of Ayn Issam, in northern Syria.
According to The Los Angeles Times there are about 300 U.S. special forces personnel in the area, which is home to militia members fighting ISIL, while also close to territory controlled by the terror group.
Dayton was Bronze Star recipient, received a number of other awards
Dayton, from Woodbridge, Va., a community about 20 mile outside of Washington, D.C., joined the Navy in February of 1993. Navy officials say he earned 19 medals during his career including a Bronze Star, a Joint Service Commendation Medal, a Navy and Marine Corps Commendation Medal and several achievement medals.
Defense Secretary: Dayton's death is a "painful reminder"
Defense Secretary Ash Carter offered his condolences to Dayton's family, saying he was "deeply saddened" to hear of his death. "It is a painful reminder of the dangers our men and women in uniform face around the world to keep us safe." Carter said in a statement.
Navy Rear Admiral: Dayton made "ultimate sacrifice"
Navy Rear Adm. Brian Brakke, the commander of the Navy Expeditionary Combat Command, also offered condolences, saying Dayton "made the ultimate sacrifice on a day we set aside time to give thanks for our freedom and to recognize the men and women who defend that right." #US Navy