General James Mattis is the leading contender for the post of secretary of defense
Doald Trump and General Mattis have had a meeting with Donald Trump and discussed the possible appointment of him as the defense secretary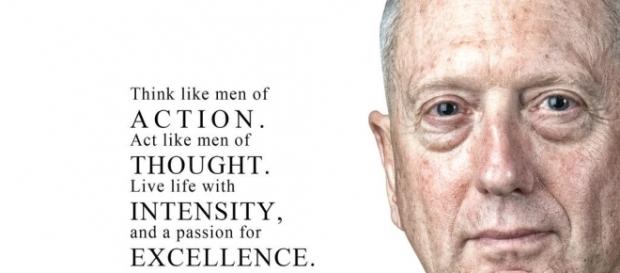 President-elect Donald Trump is going ahead in formulating positions for his cabinet. One can't fault him for considering 4-star Marine General James Mattis for the post. Mattis and Trump had a meeting at Bedminster, New Jersey and it lasted close to 90 minutes. After the meeting, Trump reportedly said " All I can say is he is the real deal. He is the real deal". The news is reported by CNN International.
General James Mattis
General Mattis has had a distinguished career and is a man known for airing his views even if they are not liked. His comment to Donald that he considered cigarettes and beer a better option in interrogation than water boarding is an example.
Trump is known to favor waterboarding, yet the general was fearless in articulating his views.
General Mattis has an impressive resume, and on that count, he has few peers. He commanded the US Army division on the assault of Fallujah in 2003 and also saw service in Afghanistan in 2001. The #military commander is the soldiers general more in the vein of General Patton. Often referred to as "Mad Dog" Mattis is a respected soldier in the fraternity.
The General retired in 2013, and that will be a handicap as rules are there that debar a soldier from this chair for seven years after retirement. His appointment will require congressional approval. This may not be difficult as the Republicans are in the majority.
Endorsement
Senior leader McCain, himself a veteran and a POW has fully backed the appointment of General Mattis.
He feels he is the best man for the job. #Donald Trump himself favors a military man as the Defense Secretary. He feels the time has come for a man from the military to hold this position. Donald is also considering General Jack Keane for this appointment, but to experts, it appears that the leading contender is Mattis.
Mattis is a tough man and in an address in 2005 had stated that it was "fun" to shoot some people. Critics took his statement at face value and perhaps forgot the context in which he had uttered these words.
Last word
General Mattis is a strong contender, and in case he makes it as the secretary of defense, it will strengthen the hands of Donald and give him a superb soldier with a geopolitical concept.