Fox News hosts scramble to smear recount effort in Wisconsin, defend Donald Trump
After it was announced that Jill Stein of the Green Party was leading the way for a recount in Wisconsin, Fox News made sure to discredit the attempt.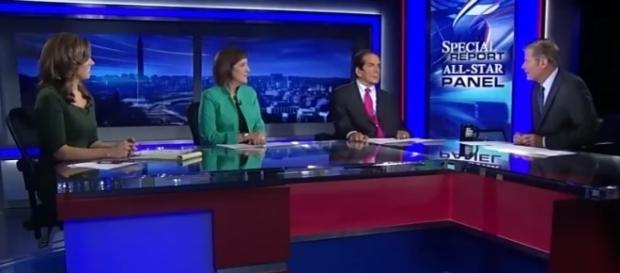 After Green Party presidential candidate #Jill Stein was able to raise over $5 million, an offical recount was filed in Wisconsin following reports of possible hacking that cost Hillary Clinton the election. With #Donald Trump being the current president-elect, #Fox News appears slightly worried that the recount could come back to impact the results.
Recount ready
Reports circulated last week that possible election hacking took place in Wisconsin, Pennsylvania, and Michigan. Donald Trump won all three states, but by slim margins, putting the results in question. In the Badger State, Trump came out on top by only 27,000 votes, but speculation has since grown that has put up to 30,000 votes in play.
On Friday afternoon, Jill Stein announced on her offical Facebook page that a recount was filed in Wisconsin, which caused Hillary Clinton supporters, and many who just oppose the billionaire real estate mogul, to rejoice. However, as reported by Mediaite on November 25, Fox News hosts weren't too pleased with the news.
On Friday's edition of "Special Report" on Fox News, host Charles Krauthammer lashed out at Stein's recount effort, calling it "absurd" and "really weird." Krauthammer dismissed any talk of election hacking or tampering, and called the recount a "trick" that Stein was using to "cash in" on keeping her name in the media. Network contributor Lisa Boothe also criticized Stein, claiming that the only reason the Green Party nominee was attempting the recount was to "escalate her own name" for her future political career.
Election recount underway in Wisconsin after former Green Party presidential candidate Jill Stein files petition https://t.co/bjmLPlVAn9

— Washington Post (@washingtonpost) November 25, 2016
According to a statement sent out by the Wisconsin Elections Commission, the necessary paperwork has been filed, and the actual recount is expected to begin next week. If successful, similar recounts are expected in Pennsylvania and Michigan, as the federal deadline to file is December 13.
'Rather Unseemly': Fox Panel Slams Jill Stein for Recount Fundraising https://t.co/VF6JzsPueq (VIDEO) pic.twitter.com/EqF9PFE6LN

— Mediaite (@Mediaite) November 26, 2016
Next up
Donald Trump is scheduled to be sworn in as the next commander in chief on January 20, unless Stein's recount effort pays off. In the meantime, Trump will continue to work with his transition team to fill out the remaining spots in his cabinet and administration. So far, Trump has announced Breitbart News' Steve Bannon as Chief Strategist, retired Gen. Michael Flynn as National Security Advisor, and Republican donor Betsy DeVos as Education Secretary, which have all come under fire by the mainstream media and most liberal critics.