Fox News host meets with Donald Trump, could join administration, report details
As Donald Trump continues to fill out administration, a member of Fox News could see join the team.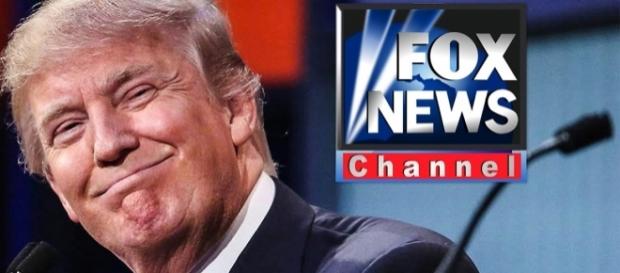 Ever since the election of #Donald Trump nearly two weeks, millions of Americans have wondered how it will impact their lives in the future. For Trump and his transition team, they have been making major decisions about who will join the president-elect in his cabinet, with some of the choices receiving fierce backlash.
Fox News on board
After coming to the realization that he was going to be the 45th President of the United States, Donald Trump decided that it was time to name members of his cabinet. The first announcement came when Trump named Republican National Committee Chairman Reince Priebus as his new Chief of Staff.
While the Priebus hire was greeted with welcome arms by most in the Republican establishment, it was when Breitbart News' Steve Bannon was named Chief Strategist that raised red flags. Since that time, Trump's cabinet selections have come under fire. As reported by The Hill on November 19, a current #Fox News host might be next on the list to join the team.
Fox News host in discussions for Commerce job under Trump: report https://t.co/M9sUZQz9gH pic.twitter.com/Jv32fvP3if

— The Hill (@thehill) November 20, 2016
Since 2007, #Eric Bolling has been a host on the Fox News Channel. Known for his conservative views, Bolling has been a staple on the network for nearly a decade. According to The Hill, Bolling met with Trump at Trump Tower on Saturday to discuss a possible spot in the administration.
While no position has officially been offered, sources note that Bolling would likely take role in the Commerce Department.
Fox News' Eric Bolling talking to Trump team about Commerce gig https://t.co/bvdaWs1VWJ | Getty pic.twitter.com/rsmdcR0Pn1

— POLITICO (@politico) November 19, 2016
Eric Bolling has experience in the field, as he worked as a commodities trader on the New York Mercantile Exchange before making the jump into political broadcasting. Bolling saw success at the job, being named in the magazine Trader Monthly's Top 100 in both 2005 and 2006.
Moving forward
In just over 60 days, Donald Trump will be sworn in as the next commander in chief. Despite a continuing and growing number of protests, the former host of "The Apprentice" is starting to come to grips with his new reality as the leader of the free world. Reports from The New York Times and CNN have made note of problems between Trump and his transition team, with nearly a dozen members being fired or having quit in the last week.