Fox News host defends Jeff Sessions, smears NAACP, and asks if he's a racist
A host on Fox News defended Donald Trump's pick for Attorney General by attacking the NAACP, then asked if he was a racist for doing so.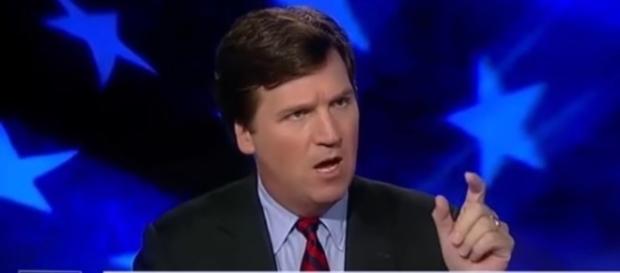 Since the election of #Donald Trump, all eyes have been on who he will surround himself with in the White House. As Trump continues to announce his new selections, backlash is quickly following.
Sessions selection
Earlier this week, Trump announced that Republican National Committee Chairman Reince Priebus was going to be his new Chief of Staff. While establishment Republicans were pleased, it was Trump's decision to name executive chair of Breitbart News, Steve Bannon, as his Chief Strategist that has caused headline-making criticism. Bannon has been accused of racism and anti-Semitism, but he's not the only pick coming under-fire. After the president-elect nominated Alabama Sen.
#Jeff Sessions to become the next Attorney General, the media lashed out with allegations of racism. This issue was the highlighted discussion during a November 18 interview segment on #Fox News.
(Carlson's comments about the NAACP start around 5:00 in the above video.)
Fox News host Tucker Carlson sat down with journalist Jonathan Allen to discus the controversy in Sessions' past involving alleged racism. Tucker focused on a video clip making the rounds on cable news which shows Sessions' confirmation hearing in 1986 in front of the Senate Judiciary Committee. At the time, Jeff Sessions was denied a federal judgeship over his controversial past. Sessions had been accused of referring to the NAACP and the ACLU as both "Communist" and "un-American." In addition, the senator from Alabama was also accused of referring to an African-American attorney as "boy," while cracking jokes about the Ku Klux Klan.
Trump's nomination of Jeff Sessions as attorney-general is a reminder that words spoken on the trail have meaning https://t.co/zN5pNWtGJp

— The Economist (@TheEconomist) November 18, 2016
Carlson debated with Allen over his recent article about Sessions, and the Fox News host was not happy with how the Alabama senator was being described. "Before you call someone racist, and suggest that he has tied to Stormfront and might re-segregate the armed forced, you might want to have some facts," Carlson said to Allen. After Allen referenced Sessions' previous comments about the NAACP and ACLU, Carlson fried back.
This is the story of what happened the last time the Senate rejected Jeff Sessions in 1986 #inners https://t.co/Pfho2lKZOy

— All In w/Chris Hayes (@allinwithchris) November 19, 2016
(Sessions' 1986 confirmation hearing video story.)
"Really? Because I think the NAACP is a totally discredited group," Carlson admitted, before rhetorically asking, "Does that make me a racist?" Before allowing Allen to answer, Carlson simply said, "lets get back to reality."
Moving forward
With Republicans in control of both the House of Representatives and the Senate, it's expected that Sessions will be confirmed and named the next Attorney General. Over the next two months, Donald Trump will reveal the rest of his cabinet and administration, as the country gets set for a new era in American politics.