Football legend Ronnie Lott says 'framework' being discussed to keep Raiders in Oakland
Former Raiders, 49ers star says both county and city officials taking up possible stadium deal in closed meetings.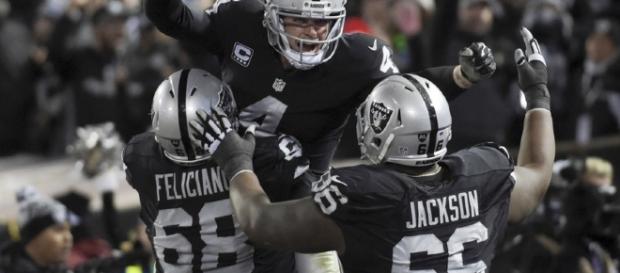 With the #Oakland Raiders coming off a 27-20 win over the Houston Texans in a Monday night football game in Mexico City, and the team off to their best start in more than a decade, Raiders fans are getting more good news.
San Francisco Bay Area football legend Ronnie Lott, who has been working with a group of investors to try to put together a deal to build a new stadium that would keep the Raiders in Oakland, instead of moving to Las Vegas, says both the Alameda County Board of Supervisors and the Oakland City Council will be considering a "proposed framework" that could lead to a deal.
Lott: County, city to discuss matter in separate closed sessions
Lott didn't have details about the framework, but in a video posted on YouTube he says the county board was taking up the issue in a closed session today, while the city council will discuss the matter on Nov.
29. He estimates it would cost $1.363 billion for new stadium to be built. The Raiders have been long sought a new stadium to replace the aging Oakland-Alameda County Coliseum they play in now, but local officials don't want to spend taxpayer dollars on a stadium deal.
The hopeful report from Lott comes as the pieces seemed to have been falling in place that would have the Raiders abandon Oakland and move to #Las Vegas. Owner Mark Davis is trying to put a deal together that would build a $1.9 billion stadium near the Las Vegas strip. In October, Nevada lawmakers voted in favor of a hotel tax hike that would help pay for a new stadium. A move by the team would have to be approved by three-quarters of the other NFL owners, with a vote on the matter expected to be taken up in January when the owners meet.
Raiders in position to make playoffs for first time since 2002
Meanwhile, with their latest win the Raiders are now 8-2 and are in first place in their division. With six games to go in the regular season, the Raiders have a solid shot of advancing to the playoffs for the first time since 2002. They made it to the Super Bowl that season, but were trounced by the Tampa Bay Buccaneers 48-21. #Oakland Raiders