Florida's Marco Rubio reacts to Castro's death, calling him 'evil, murderous, dictator'
Florida senator blasts Obama's response to Castro's death, while Donald Trump says Castro was a 'brutal dictator.'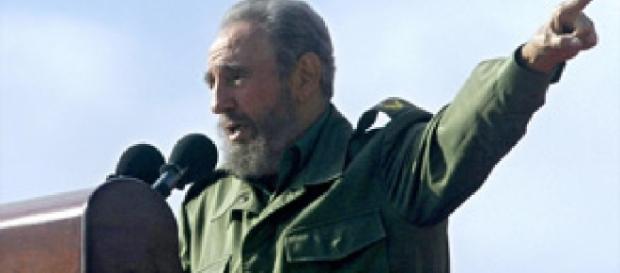 Florida Sen. #Marco Rubio isn't mincing words when it comes to the death of Cuban dictator Fidel #Castro, while President Barack Obama and President-elect #Donald Trump are offering differing reactions on Castro's passing.
After getting word that Castro had died at the age of 90, Rubio -- a son of Cuban immigrants -- issued a statement ripping Castro, calling him an "evil, murderous, dictator."
Rubio: Castro "routinely jailed and even killed"
"Fidel Castro seized power promising to bring freedom and prosperity to Cuba, but his communist regime turned it into an impoverished island prison," Rubio's statement said. "Over six decades, millions of Cubans were forced to flee their own country, and those accused of opposing the regime were routinely jailed and even killed."
Rubio's parents had immigrated to the U.S.
before Castro came to power in 1959. Rubio has spoken frequently of his Cuban heritage, including during his unsuccessful campaign for the Republican nomination for president. He was reelected to the Senate in this month's election.
As Rubio was ripping Castro, President Obama had a more tepid response to Castro's death, a response that Rubio blasted.
"We extend a hand of friendship to the Cuban people," Obama said in a statement. "History will record and judge the enormous impact of this singular figure on the people around him."
Rubio calls Obama's response "pathetic"
On Twitter, Rubio called the president's statement "pathetic." He criticized the president for making no mention of the "thousands he killed and imprisoned."
President Obama issued a pathetic statement on death of dictator #FidelCastro with no mention of thousands he killed & imprisoned. #Cuba

— Marco Rubio (@marcorubio) November 26, 2016
For his part, President-elect Donald Trump put out a simple tweet noting Castro's death, but added an exclamation point for emphasis.
He later issued a full statement.
Fidel Castro is dead!

— Donald J. Trump (@realDonaldTrump) November 26, 2016
Trump: Castro was a "brutal dictator"
In his subsequent statement, Trump referred to Castro as a "brutal dictator" who oppressed his own people. "Fidel Castro's legacy is one of firing squads, theft, unimaginable suffering, poverty and the denial of fundamental human rights," Trump's statement said.
Meanwhile, in Miami when word broke that Castro had died, celebrations broke out, with Cuban-Americans taking to the streets, waving Cuban flags, honking their horns and embracing each other. So many people turned out to celebrate through the night that police, at the order of Mayor Tomas Regalado, blocked off some city streets to facilitate the celebrants.
Regalado (who was born in Cuba in 1947 and came to the U.S. when he was 15), joined those in celebrating. The mayor says he expects the celebrations to go on for days.