Fidel Castro dies at the age of 90 after nearly 60 years of rule
Fidel Castro may be one of the infamous names in Cuba's history. Raul Castro now rules Cuba.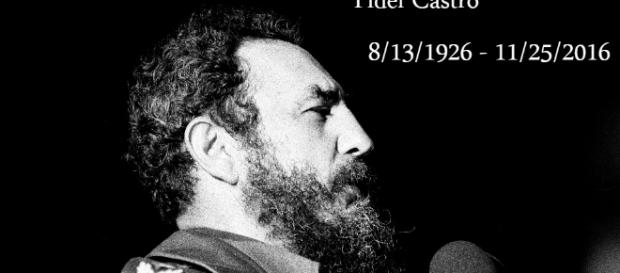 Fidel Castro was a man of power. He led #Cuba through a revolution only to become the next dictator up until 1976. From 1976 onwards, he served as Cuba's President. Fidel's brother Raul took the reigns when Fidel stepped down in 2006. Castro was a man who had communist ideals for the country of Cuba to make it better for its citizens. He read Marx and Engel's "Communist Manifesto" as a child and developed an interest in socialist politics.
The man behind the revolution
Fidel Castro began as a child growing up in a family of seven children, his brother Raul also being among them. Fidel was baptized as a Roman Catholic to attend a prestigious boarding school that his parents could afford because his father made good money selling sugar cane in Cuba.
He constantly misbehaved until he was transferred to a school in Havana in 1945. Fidel was interested in some of the subjects at the school, but his passion did not come to light until he attended the University of Havana and started to enroll himself in some forms of student activities such as violent gangs and anti-imperialist groups within the University.
Fidel actively expressed his opinion on US intervention in the Caribbean and his opinions about the government of former president Ramon Grau. It was then in 1947, Fidel joined the Party of the Cuban People. He completed his law degree, receiving a Doctorate and teaching at the University of Havana in 1950. He married elite Maria Diaz Balart and had a son named Fidelito.
Nine years after teaching as a law professor, Fidel Castro became the Prime Minister of Cuba in 1959.
It was not through diplomacy, but through war and civil warfare within Cuba that Fidel became the Prime Minister. There was bloodshed and guns drawn nine years before he moved to power. He appointed many people to government positions who were Marxist or carried socialist ideals.
Fair or brutal?
It is hard to determine where Castro stands with people from Cuba, both on the island and in the city of Miami, Florida. On the island, there are students at the University where Castro learned law and earned his degree, waving the Cuban flag and carrying a photograph of him, and are mourning. However, those Cuban exiles in Miami saw him as nothing but a tyrant and a brutal ruler. He took what was rightfully theirs and they planned on getting it back for years. Cuban exiles harbor nothing but hatred for the man they so despise.
Both President Obama and president-elect Trump have shared their own condolences to the people of Cuba and to its exiles in their own words. #FidelCastro