FBI press release on Black Friday focuses on Christmas holiday scams
Consumers always have to be careful when it comes to avoiding being scammed, and the Christmas shopping season is no exception.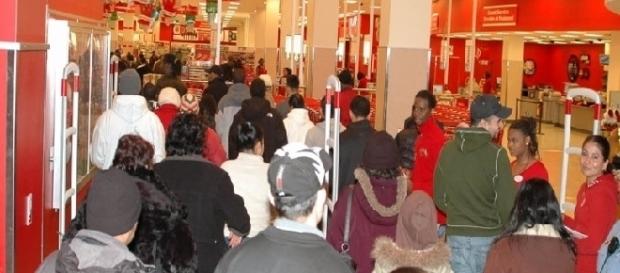 We like to think of #Christmas as a time of goodwill and kindness. However, a recent press release from the #FBI suggests that people who want to avoid being scammed need to be on guard even during the good-spirited time of year. The FBI, right on cue with #Black Friday, highlighted the darker side of the Christmas shopping season with a release titled "'Tis the Season for Holiday Scams" (Amanda Warford Videll).
FBI calls scams "increasingly aggressive"
Anyone with an email address has probably been targeted for some kind of scam. Even if you get hooked into one for a few moments, most realize that once someone we don't know is asking for credit card information or personal documents that it is time to end communications.
However, as the public becomes more guarded, apparently the criminals are becoming more sophisticated.
The Black Friday press release from the FBI opens with a statement warning that "Shoppers looking for a good deal this holiday season should also be aware of increasingly aggressive and creative scams designed by criminals to steal money and personal information." The online article highlights four different types of scams that were common in 2015 with advice on how to detect and avoid each as a consumer.
Part of avoiding Online Shopping Scams requires being skeptical of prices that seem unrealistically low. "Steer clear of unfamiliar sites offering unrealistic discounts on brand-name merchandise or gift cards" the FBI press release warns. The organization also warns not to open "unsolicited e-mails or click on the links provided."
Social Media Scams can be trickier, because someone that you actually know could be someone sharing information with you.
In this way, a scam might go below the radar as it seems to originate from a credible source. However, the FBI warns to "Beware of posts on social media sites that appear to offer vouchers or gift cards." Furthermore, one interesting point that the press release highlights is the need to be vigilant when posting photos of tickets for events. Apparently thieves are able to sell your sports tickets, your concert tickets, or your passes to other similar events just from getting the bar code from a photo of the ticket.
Don't get robbed while you're out of town
When it comes to social media, I think it's also important not to post your holiday plans in great detail if you are travelling. You might trust your friends on Facebook, but if you post travel dates online someone you don't know that well might clue in to the fact that your house will be empty during a specified time frame. This is especially a risk if a friend shares your status, meaning the information gets communicated to friends of friends.
The International Business Times highlighted the need to be careful about hinting when your home is unattended. A July 2013 article at the website was titled "How Burglars Use Facebook To Target Vacationing Homeowners" (Mark Johanson). If you do post photos from Mexico or some other Christmas-time travel destination, perhaps mentioning that you have a house-sitter at some point (even if you don't) might deter being a target for a burglary while you're away.
The FBI press release also mentions "Smartphone App Scams" and "Work-From-Home Scams" in their November 25th press release. However, I failed to see how these had to do specifically with the Christmas shopping season in particular. They seemed more like general rules of thumb as opposed to anything to do with the holiday season.