End of 13 years weekly protests after Fidel Castro death - he was the cat of 9 lives
Wives of jailed political prisoners called off protests after the death of Fidel Castro who survived many US presidents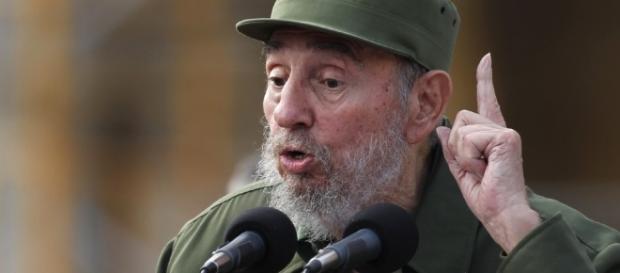 The ladies in #Cuba who have been marching weekly in protests with white clothes for the past 13 years have called off the protest after the death of iron man Mr. #Fidel Castro. These ladies had defied #protest bans for the past 13 years. They stopped weekly protest to avoid tension in Cuba since peoples are still mourning his death. Fidel Castro who died on Friday aged ninety years had made friends and foes all over the world due to his style of leadership. Nine days mourning of the iconic leader had already started with flags flying at the half flagpole.
People will be able to pay their tributes at memorials and rallies before the ashes of the leader are transported to Santiago de Cuba.
There will be a mass public ceremony which will be conducted at Havana's revolutionary square. Fidel Castro cause of death is not yet revealed although he has been in poor health since the time he almost died of intestinal illness.
Fidel Castro is a celebrated leader in many nations
Cubans are still absorbing the news of his death as one of their greatest leaders ever existed and a person who had inspired many nations, especially in African to start the revolution and gain independence.
His followers believe that he re-claimed Cuba and returned it to people. He is celebrated by some people as a leader who improved education and health while to some, he was just but a symbol of an autocratic leader who formed an administration which didn't tolerate opposition and human rights crusaders. He is accused of countless incidences of human rights abuse.
Sunday protests after Catholic mass
Women in white matched on Sunday after Roman Catholic mass through the streets of Havana, asking the government to respect human rights and to release political prisoners. Officials in Cuba government believe that these ladies are paid by United States government and their aim is just to undermine the Cuba administration.
Fidel Castro formed a one-party state and executed thousands of followers of Batista government. The independent media had been prohibited, Many political opponents imprisoned while thousands of Cubans had fled into exile. Many leaders in the world have paid tributes to Fidel Castro. Chinese Leader President Xi Jinping described him as a good and true comrade to Chinese people. Russia's president said that he was reasonable and a friend who was sincere. US president - elect Donald Trump described him as a brutal dictator.