Elizabeth Warren sounded off on Donald Trump earlier this week, depicting hypocrisies
Donald Trump's appointments, according to Elisabeth Warren, contradict campaign promises.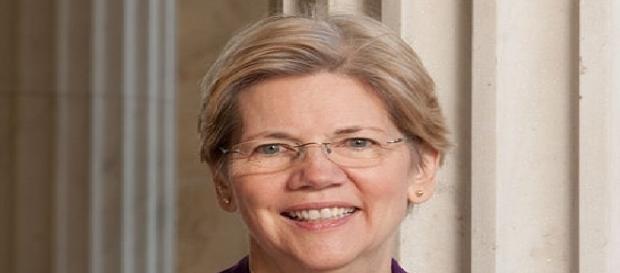 U.S. Senator Elizabeth Warren gave a powerful speech earlier this week, one that highlighted what she clearly views as the hypocrisies of president-elect #Donald Trump's actions thus far. According to Warren, "Donald Trump isn't 'draining the swamp' in Washington like he said that he would." Instead "He's inviting the biggest, ugliest swamp monsters in the front door and turning them loose on (the American) government and (the American) economy." If Warren's recent criticism of Trump is valid, then it may just be a matter of time before many of his supporters realize that the change they voted for might actually be worse than what they had before.
Warren: Trump appointed a white supremacist
Warren claims that its "only" been a week for Trump as the president-elect, but that America has "already seen disgusting ideas emerge from Trump Tower." First she mentioned that Trump "put a white supremacist in the White House," that he put forward a plan "to register all Muslim Americans," and that Trump wants to "round up millions of human beings and rip families apart." The white supremacist that she refers to is likely Steve Bannon, an individual who is believed by many to be connected to and supportive of white supremacist ideology. The rounding up of "millions" can only be taken as a reference to Trump's views on immigrants in the United States.
Trump -- pro-lobbyists and special interests?
Senator Elizabeth Warren, a former law professor, also lists numerous lobbyists and special-interest-oriented individuals that have benefited from Trump winning the election earlier this month.
Donald Trump was vocal about "draining the swamp" in Washington of special-interests and lobbyists so it seems that his practice isn't exactly his preach, perhaps something that's not too surprising. According to Warren, "these promises to stand up for working people was just a giant con." Warren, who is a democrat out of the state of Massachusetts, lists numerous business contacts of Trump's that seem positioned to benefit from the Trump presidency.
#ElizabethWarren
#
Politics