East Tennessee fires continue out of control, warranting evacuations
With continued drought and growing high winds, the fires are devastating much of the beautiful country.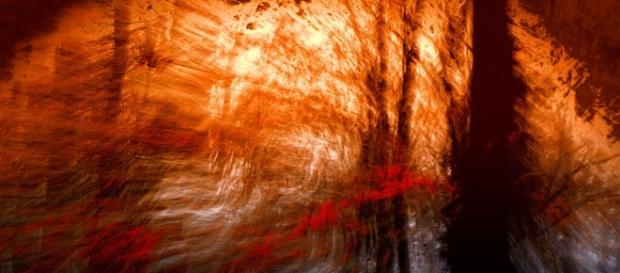 Fires have been raging through much of East Tennessee since early November and do not seem to be ending anytime soon. Now, the beautiful Great Smoky Mountains National Park and #Gatlinburg is in danger, with growing winds sweeping through the area. Mandatory evacuations are in place for Mynatt Park Neighborhood, East Foothills Road, Turkey Nest Road, Davenport Road and Savage Garden areas. Other removals include employees from Elkmont and Park Headquarters, Gatlinburg Bypass, Turkeys, Ski Mountain, Little River Road from Sugarland's Visitor Center to Metcalf Bottoms Picnic Area and other areas in and around Gatlinburg.
Fire officials can't keep up with the fires
The firefighters have been working around the clock to battle these fires.
Multiple agencies are responding to help. As the #Wildfires rage, fallen trees also spark other numerous fires. The smoke is so thick and the winds gusty that they are fueling the flames. Park service has issued an Air Quality Advisory due to the thick smoke all across East Tennessee. Schools in the area were evacuated. "This was done as a precautionary measure," Karen King, assistant superintendent of the Sevier County School District told reporters. "We were concerned about children with having respiratory problems."
Park service and firefighters hoping for rain
East Tennessee is going through a major drought which is hindering any efforts to contain and stop these fires. The word is that these fires are a result of arson, and have devastated most of this beautiful country. Park service firefighters and all other agencies fighting these fires are hoping for rain within the next few hours.
A National Park Service news release stated that "State and local fire departments have been alerted to respond as needed to potential threats to private properties along the park boundaries including Gatlinburg and Pittman Center. The fire is currently moving northeast, burning primarily along the ground layer through duff and leaf litter. Gusting winds have caused the fire to spot across the ridges in the Chimney Tops and Bullhead Ridge areas."
These fires are not only devastating the local residents but threatening the lives of so many wild animals that call these forestry areas their home. The two plus inches of predicted rain cannot get to these fires fast enough. Through the devastation, Country music legend Dolly Parton made a statement in support of the National Park Service to do what we can to prevent fires. This is one of the worst disasters for this area, with no end quickly in sight without rain. #East Tennessee Fires