Donald Trump won't accept intelligence briefings, denies being 'overwhelmed,' report
Donald Trump does not want to accept classified intelligence briefings, and is denying reports that he is "overwhelmed" with being president-elect.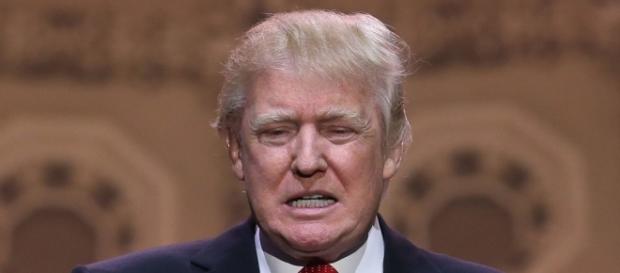 After it became clear that #Donald Trump had won 2016 presidential election, reports circulated that the president-elect was "stunned" and "#overwhelmed" by the new job duties. Trump denies these claims, but his latest decision on receiving #intelligence briefings are raising red flags.
No to Intelligence briefings
It was just two weeks ago that Donald Trump shocked the world when he was able to defeat Hillary Clinton and become the next president-elect. As Trump continues to prepare for his job as the 45th President of the United States, several news outlets have reported that not everything is going well behind the scenes.
Last week, The New York Times spoke to several Trump advisors who said the future commander in chief was "overwhelmed," especially after meeting with President Obama for nearly two hours. According to the Hill, via The Washington Post, on November 23, Trump is now turning away intelligence briefings.
Trump turning away intelligence briefings since victory: reporthttps://t.co/a8UmDv2IZ2 pic.twitter.com/kNaIdnB5Ie

— The Hill (@thehill) November 24, 2016
In the last two weeks, Donald Trump has only accepted two classified intelligence briefings. As The Hill points out, "intelligence analysts have been ready to give Trump daily briefings on global developments and security threats." The briefings are a vital part of preparing for the job, as it lets the incoming president know exactly what is happening in regards to national security and other classified information.
Trump turning away intelligence briefers since election win https://t.co/Q97JqUcM8q

— Washington Post (@washingtonpost) November 23, 2016
In stark contrast to Trump, Vice President-elect Mike Pence has received classified briefings on a daily basis ever since Election Day. An anonymous government offical, who handles the briefings given to Obama, said of the former host of "The Apprentice," he's got "a lot of catching up to do." In addition, former deputy CIA director Michael Morell said Trump is "missing out on a golden opportunity" by ignoring "extremely valuable" information.
Trump's denial
Despite advisors claiming that he is overwhelmed by the job's responsibilities, Donald Trump doesn't believe that is the case. While speaking to The New York Times on Tuesday, the future president denied the allegations.
Trump to NYT : 'I'm Not Overwhelmed' by Presidency https://t.co/4QjP5GohAE

— BreakyNews (@breakynews) November 23, 2016
"It is a very overwhelming job, but I'm not overwhelmed by it," Trump told the paper in the much-publicized on the record interview. Whether or not he's overwhelmed, Trump has under 60 days to finalize his cabinet before he is sworn in on Inauguration Day in January.