Donald Trump to raise taxes on low-income Americans, harm single parents, report explains
Donald Trump is getting ready to roll out his tax plan that is expected to pass a GOP-controlled congress, and it's bad news for many Americans.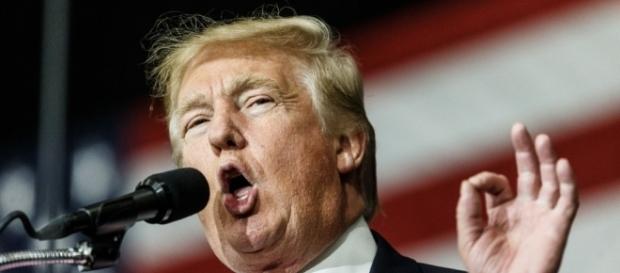 Many didn't think it would be possible, but #Donald Trump found a way to pull off the biggest political upset in recent history and become the new president-elect. As the reality of a Trump administration becomes clear to millions of Americans, many are wondering how that will impact their bank account in the future.
Trump tax plan
Over the course of the entire 18-month campaign, Donald Trump touched on a lot of issues, while often remaining vague on actual policy. From illegal immigration, to "bombing the hell out of ISIS," to speaking about filling the current vacancy on the Supreme Court, Trump made sure to tap into various topics that many voters care about.
While not all issues are on the mind of every American, one that does impact the majority of the country is economics. Recent reports showed that Trump's #tax plan would benefit the wealthy, while putting a strain on low and middle income Americans. Citing a new report by the Tax Policy Center, RT reported on November 22 that Trump's tax proposal might be even worse than previously thought.
#Trump tax plan helps ultra wealthy, businesses more than middle class https://t.co/H3tcEDARRN pic.twitter.com/BY74ASJQxs

— RT America (@RT_America) November 22, 2016
With majority control in both the Senate and the House of Representatives, #republicans are expected to push through whatever tax plan Trump puts forward with little to no resistance. Trump's proposal is rooted in a core of simplicity, simplifying the tax bracket from the current seven tax levels, and bringing them down to just three.
Lower income Americans are expected to feel the biggest hit, as those who make less than $9,300 a year will see a tax increase of two percent, bumping their current rate of 10 percent up to 12 percent. While two percent might not seem like much on the surface, for those barely making their bills, it could be a life altering change.
Bracket buster
The current tax brackets start at 10 percent and increase to 40 percent for the highest earners, but Trump would bring them down to 10 percent, 25 percent, and 33 percent. The Tax Policy Center points out that, if you include interest, the "federal debt would rise by $7.2 trillion over the first ten years and by $20.9 trillion by 2036." Lily Batchelder, who teaches law at NYU and is a visiting fellow at the Tax Policy Center, notes, "If you look at the most wealthy, the top 1 percent would get about half of the benefits of his tax cuts.
Single parent impact
One specific group among low to middle income families that will be negatively impacted is single parents.
Trump has proposed eliminating the "head-of-household" filing status, which RT writes, "would hit single parents the hardest." In addition, the billionaire real estate mogul also plans to "eliminate personal and dependent exemptions, hurting single parents who don't itemize."
Conclusion
According to Ryan Ellis, a contributor to Forbes, the tax plan proposed by Donald Trump would result in "limited help to the very poor," while offering a "pretty large windfall for all but the wealthiest parents in America." While Trump's plan doesn't appear to be as damaging in some areas, the Tax Policy Center shows how low to middle income Americans will be hurt the most.