Donald Trump silent as New York Times writes scathing editorial one day after interview
Donald Trump has yet to respond to the New York Times review of their recent interview, where the editorial board didn't hold back their criticism.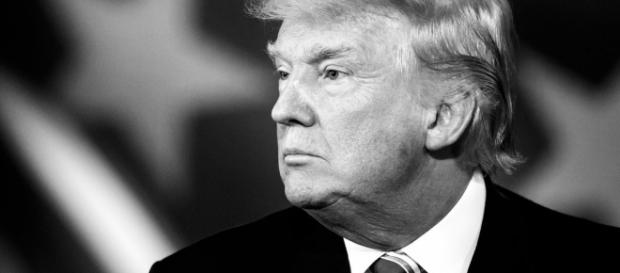 For the majority of his campaign for president, #Donald Trump made sure to rip the media at every turn. One of his top targets was the #New York Times (NYT), who he finally sat down with for an interview on Tuesday afternoon.
Trump and the Times
It became commonplace for Donald Trump to take to his offical Twitter account and refer to the paper as the "failing New York Times." The New York Times, which is known for having more liberal editorial page, is regarded as one of the most respectful papers in the world. Due to their criticism of Trump on the campaign trail, the former host of "The Apprentice" made sure to single them out on a routine basis.
One day after meeting with top executives from various cable news outlets, Trump scheduled a meeting with paper. After reportedly receiving inaccurate information, Trump originally canceled the interview with a fiery Twitter rant, but than agreed to reschedule. Just one day after the interview took place, The New York Times responded in an editorial piece about what went down.
The highlights from Donald Trump's meeting with The New York Times https://t.co/26N7uz47tF pic.twitter.com/h0cIzSVY0s

— The New York Times (@nytimes) November 23, 2016
The interview was on the record, and correspondent for the New York Times, Maggie Haberman, live-tweeted what was happening in an unprecedented interview event. Trump appeared to change his tune from his campaign message on a various topics, ranging from Climate Change, his opinion on President Obama, and how he no longer wants to pursue charges against #Hillary Clinton.
In their review of the actual interview, the New York Times editorial board didn't hold back.
"It was alarming to confront how thinly thought through many of the president-elect's stances actually are," the NYT's editorial reads. The New York Times highlighted Trump's "lack of depth," and expressed hope that he would be able to "steer a wiser course than the one plotted by his campaign."
NYT editorial: "Questioning Donald Trump"https://t.co/eLqLDiBV0o pic.twitter.com/gtIFYiDGsw

— Sopan Deb (@SopanDeb) November 23, 2016
The Times goes deeper
The NYT didn't stop there, as the editorial then ripped into Trump's current cabinet and administration selections. "So far he is surrounding himself with officials eager to enact only the most extreme positions," The NYT writes, before adding "His flexibility would be their springboard."
NYT Edit. Board After Trump Meeting: 'Alarming' How 'Thinly Thought' Out His Positions Are https://t.co/0MIN3QIsIV pic.twitter.com/YSx741jaDj

— Mediaite (@Mediaite) November 23, 2016
Going further, the NYT was not optimistic about Trump separating himself from his business life, which could cause a conflict of interest.
"He made clear he has no intention of selling his businesses and stepping decisively away from corrupting his presidency," The New York Times point out, comparing what could become of his administration to an "exponentially enhanced version" of what he previously criticized Hillary Clinton of getting away with it.
Moving forward
Unusual for Donald Trump, the new president-elect has not responded to what was written by the NYT. In less than 60 days, Trump will be sworn in as the next President of the United States as he continues to finalize who will be surrounding him in the White House. Recent addition include Breitbart News' Steve Bannon, retired Gen. Michael Flynn, Sen. Jeff Sessions, and South Carolina Gov. Nikki Haley.