Donald Trump shares his 100 day plan on YouTube
If you were wondering what Trump would do, he has finally given an answer.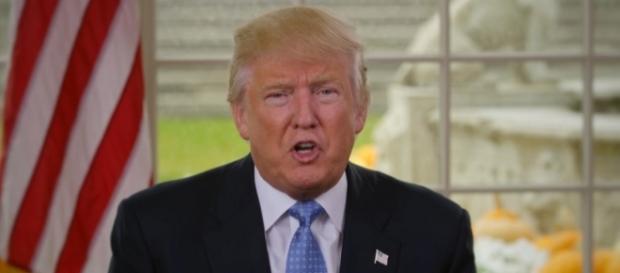 #Donald Trump is the president of the United States and he's busy selecting members for his transition team. That team is helping the president elect determine his strategy for the next few years and will help him implement some of the ideas in place. Donald Trump shared some of those ideas in a video for the American people on #YouTube. If you haven't yet seen it, I strongly suggest that you watch the video below.
A Message For the American People.
Donald Trump wanted to provide an update on the status of the transition team and clearly layout a plan that would help America succeed. That success for Donald was based on one core principle: Putting America first.
Exactly how would he accomplish that goal? Just watch the video.
There are a number of steps that Donald Trump would like to take to make America great again. The policies include a heavy emphasis on bringing jobs and production back to America, a policy that helped Donald win the general election. That begins with a withdrawal from the Trans-Pacific Partnership agreement, a trade deal that Trump described as a "disaster." The president-elect instead provided the alternative bilateral trade agreements that will supposedly help America and not take jobs away from the country.
Energy.
Donald Trump wants to eliminate restrictions that make it difficult for these energy companies to do business. These companies include the shale and clean coal industries. Environmentalists have emphasized the dangers of these sources, but Trump places the job creation from these industries above the damage that they would do to the environment.
This policy is consistent with his suggested rule on regulation, which states that two regulations must be eliminated for every regulation that is introduced.
With noted climate change denier Myron Ebell at the helm, it's hard not to be scared for our environment with that policy.
Other Policies.
Donald Trump's other plans include protecting infrastructure, investigating visa programs, and a five year ban on lobbying. That ban on lobbying, in Donald's opinion, will help drain the swamp and prevent further political corruption within the government.