Donald Trump scolded, embarrassed Chris Christie in heated confrontation, report details
The relationship between Donald Trump and Chris Christie has hit a bumpy road over the last week, but a new report explained exactly what went wrong.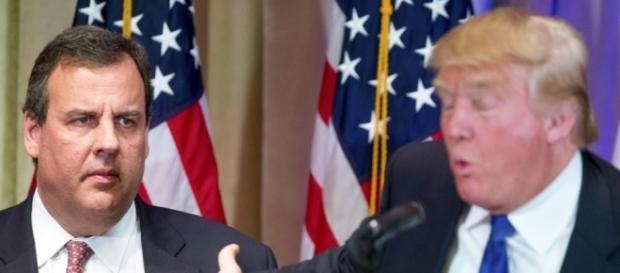 Following his election win earlier this month, #Donald Trump tapped New Jersey Gov #Chris Christie to run his transition team. Within a few days, Christie was out and speculation quickly followed.
Trump's rage
Heading into the 2016 election, Chris Christie was supposed to be one of the favorites to win the Republican nomination. After Trump entered the race, he quickly devoured his competition, forcing Christie and the rest of the field to drop out. The New Jersey governor decided to endorse Trump, but received criticism for doing so. As reported by The Hill via Politico on November 19, Trump lashed out at the governor before officially kicking him off the team.
Trump ripped into Christie by phone before demotion: report https://t.co/udHJ8nAiYK pic.twitter.com/uusz1v25Me

— The Hill (@thehill) November 19, 2016
It only took a few days before Christie was given the boot, and it appears that there was more than one factor involved. Christie had privately clashed with Trump's son-in-law, Jared Kushner, with the two having bad blood stemming back to the governor's time as a U.S. attorney. Christie sent Kushner's father to prison over a decade ago on criminal tax evasion and witness tampering. In addition to the issues between the two, Trump had even more problems with Christie than previously thought.
Inside Chris Christie's fall from grace https://t.co/PE08aaE6cZ | Getty pic.twitter.com/mop6xmZuUk

— POLITICO (@politico) November 19, 2016
After two of Christie's aides were found guilty in the now infamous "Bridgegate" scandal last month, Trump was reportedly disgusted that the governor took none of the blame himself.
As per Politico, Trump "ripped into New Jersey Gov. Chris Christie in a phone conversation," right before firing him from the transition team. Trump didn't just stop there, as the former host of "The Apprentice" was reportedly "upset" that Christie had hired lobbyists to work on the transition team, many who were friends of the governor. The new president-elect found Christie "unprepared," which appeared to be the final straw.
Trump to meet with Christie on Sunday https://t.co/qMnmSRpk1P | AP Photo pic.twitter.com/Qf1z9sIjo8

— POLITICO (@politico) November 19, 2016
Moving forward
With Christie gone, Vice President-elect Mike Pence was been put in his place to run the transition team. Despite reports by The New York Times and CNN pointing to dissension behind the scenes, Donald Trump and his team continue to announce his cabinet members and administration selections, including Breitbart News' Steve Bannon as Chief Strategist, and Sen. Jeff Sessions as Attorney General. #Republican Party