Donald Trump reverses Obama inauguration restrictions, will accept top corporate donations
Donald Trump is getting ready to make his inauguration a big deal and will reverse President Obama's previous donation ban in the process.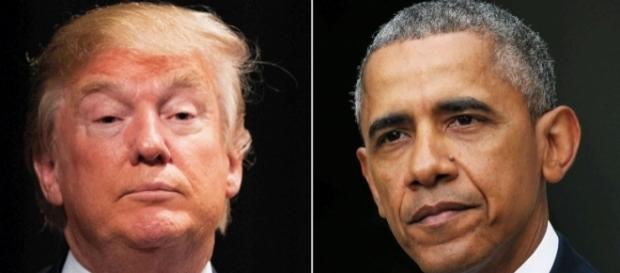 When #Donald Trump announced he was running for president just over a year ago, he did so by touting himself as a "self-funding" billionaire. Despite his financial success, it looks like the president-elect is more than open to accepting corporate donations before #inauguration Day.
Trump's reversal
When President #Obama was elected back in 2008, he raised around $53 million dollars for his inauguration in January 2009, and $43 for the his re-election inauguration in January 2013. The number could have been higher the second time around, but in 2009, Obama put in restrictions that limited how much could be donated to a president's inauguration.
Individual donations were cut off at $50,000, while lobbyists and corporations were banned from even donating. As reported by The Hill, via The New York Times (NYT), on November 23, Donald Trump is making a change.
Trump will relax restrictions to accept corporate donations for inauguration: reporthttps://t.co/69rV06gMxX pic.twitter.com/o8wGuAxrUd

— The Hill (@thehill) November 24, 2016
According to The New York Times on Wednesday night, Donald Trump is reversing Obama's restrictions, and will allow corporations to donate as much as $1 million to his inauguration. In addition, the former host of "The Apprentice" will also allow money to be transferred from pro-Trump super PACs. The only restriction that will stay in place is preventing lobbyists from donating, sticking with a campaign promise to limit lobbying in his administration.
Trump has kept this word on that issue over the last two weeks since his election win, and has removed all lobbyists from his transition team.
US_Business. Trump to Accept Inauguration Funds From Corporations and Big Donors - NYTimes https://t.co/WuVQUaJgTU

— US Business News (@US_Business) November 24, 2016
Next up
Before Donald Trump is officially sworn in as president on Inauguration Day on January 20, he will first need to finalize his cabinet and administration. Led by Vice President-elect Mike Pence, the Trump transition team have made major announcements in the last week, though many have caused backlash from liberal critics.
Executive Chair of Breitbart News, Steve Bannon, has been selected as the new Chief Strategist, which has raised eyebrows, as has naming retired Gen. Michael Flynn as National Security Advisor. Betsy DeVos was just nominated for Education Secretary, but has been criticized for her push of teaching Creationism in public schools, as well has her family's direct links to the controversial Blackwater company.