Donald Trump reverses course, Chris Christie on short list for two major cabinet positions
Donald Trump removed Chris Christie as the head of his transition team, but it appears the New Jersey governor could still be in the administration.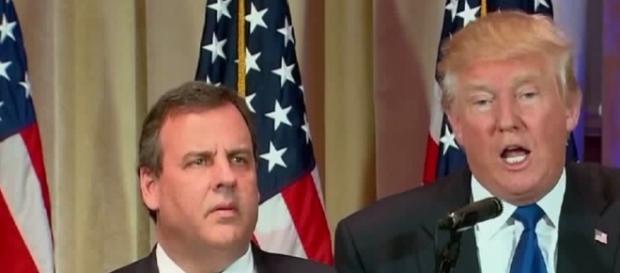 Following his big election win earlier this month, #Donald Trump tapped New Jersey Gov. #Chris Christie to lead his transition team. In just days, Christie was replaced by Vice President-elect Mike Pence and it appeared that his days along side the new president-elect were over.
Trump changes tune
Heading into the 2016 election, Chris Christie was considered one of the favorites to win the Republican nomination for president. His tough New York-style attitude was considered a breath of fresh air for many, but his chances were quickly derailed following the announcement that Donald Trump was entering the race. Within a few short months, the billionaire real estate mogul would plow through his conservative competition, forcing Christie to exit the race and endorse Trump.
After Christie was made head of the transition team, he clashed with Trump's son-in-law, Jared Kushner, whose father was put in prison with the help of the New Jersey governor during his time as state attorney. As reported by The Hill on November 24, Christie appears back in the running to rejoin the team.
Christie still being considered for top posts in Trump admin: report https://t.co/3XkaX2qbBD pic.twitter.com/ZKkbPt4XWw

— The Hill (@thehill) November 24, 2016
In addition to his feud with Kushner, Donald Trump was reportedly frustrated with Christie for allowing two of his aides to take the fall of the now infamous "Bridgegate" scandal, while keeping himself out the courtroom. Even with all of these issues hanging over his head, Christie is on a short list for two top positions in Trump's cabinet.
Christie is now being considered to head the Department of Homeland Security, or to become the next Energy Secretary, which was originally reported by NJ Advance Media on Thursday.
Christie in contention for energy, homeland security secretary posts, source says https://t.co/kdXlx7FggO pic.twitter.com/6ZfatGzhar

— NJ.com (@njdotcom) November 24, 2016
One source close to the NJ Advance Media said that Trump "really values what Chris has done," as well as "how loyal he's been." It's unknown when an announcement will be made in regards to the aforementioned positions, and neither side as made a comment as of press time.
Next up
In less than 60 days, Donald Trump will be sworn in as the 45th President of the United States. Whether or not Chris Christie will be part of the administration is a question to be answered at a later date, but the former host of "The Apprentice" will continue to announce the remaining cabinet spots over the course of the next two months. #Republican Party