Donald Trump receiving favors from Argentine President?
Did President-elect Trump use his newfound status to get business favors from Argentine President Mauricio Macri?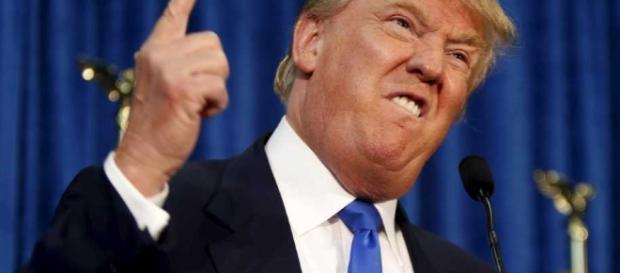 A recent slew of articles has come out dealing with a phone call between US President-elect Trump and Argentine President Mauricio Macri. Macri called Trump to congratulate him on his November 8th victory in the US Presidential Election. The phone call took place on November 14, 2016 and was reportedly arranged by a friend of Trump's son Eric, namely Felipe Yaryura, an executive at YY Development Group, Trump's business partners in a project to build a $100 million, 35-story Trump Tower in Buenos Aires.
Mauricio Macri's phone call to Donald Trump
Following the phone call, Jorge Lanata, the host of the popular show "Periodismo para Todos" (Journalism for everyone), said that Donald Trump, during the call with Macri, had asked for help in getting permits for the 35-story Trump Tower project in Buenos Aires approved.
This was the story given by one of the panelists on the show, Romina Manguel. This was picked up by American bloggers and was then snowballed into a huge story by larger media outlets in the US. However, the story's fame was short-lived.
The Washington Post reported that upon their attempts to question Manguel about her assertions, she changed her story and claimed that it was not Donald Trump that spoke with Macri about business issues, but his daughter Ivanka Trump, who has been tapped to run Trump's business while he is in office. Manguel said that her source told her that it was Ivanka Trump, not her father Donald, who was discussing business with Macri. While Manguel was not willing to identify her source publicly, it wouldn't have mattered much if she had because he was not present during the phone call and is not a member of the Argentine government.
Ivan Pavlovsky, Macri's spokesman, was present during the phone call and denies that either of the Trumps made any requests regarding favors for the project in Buenos Aires. Trump's office issued the same sentiments.
Conflict of interest
While this occurrence may not have been what it was at first made out to be, many in the US are still worried about the potential conflict of interest that could arise from Donald Trump having his children be in charge of his businesses while he is in office. Even more troubling is that Ivanka Trump has sat in on not only the call with Macri, but also a meeting between Trump and Japanese Prime Minister Shinzo Abe. However, considering that there is no law requiring the President of the United States to sell or separate himself from his holdings, little can be done about this. #PresidentTrump #BuenosAires