Donald Trump has major meltdown in front of media executives in private meeting, report
Donald Trump held a closed-door meeting with top media executives, but it didn't go well when the president-elect let loose.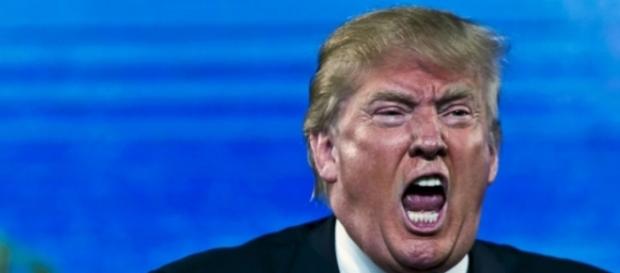 During the entire presidential campaign, #Donald Trump made a habit out of trashing the mainstream #media. Now that he's the president-elect, Trump sat down with top media executives and gave them all a piece of his mind.
Trump's media attack
As his poll numbers appeared to drop during the final weeks of the election, Donald Trump accused the media of a conspiracy, alleging that they were working behind the scenes with the #Hillary Clinton campaign. Trump pushed the debunked conspiracy theory of a "rigged election," while taking shots at nearly all the major cable news networks, and select hosts and anchors in the process.
According to Mediaite on November 21, via The New York Post, Trump sat down with executives from the networks on Monday, and it didn't go very well.
Trump Reportedly Trashed Media 'Liars' in Meeting with TV Networks: 'It Was Like a F*cking Firing Squad' https://t.co/2v5Q4APmlC pic.twitter.com/eboNBQnxBO

— Mediaite (@Mediaite) November 21, 2016
Meeting at Trump Tower, the future commander in chief held a closed-door private meeting with Chuck Todd of NBC, Wolf Blitzer and Jeff Tucker of CNN, Charlie Rose of CBS, Bill Shine of Fox News, and George Stephanopoulos, Martha Raddatz, and David Muir who were representing ABC. According to a source close to The New York Post, "It was like a f***ing firing squad." In addition, the source added, "Trump started with Jeff Zucker and said I hate your network, everyone at CNN is a liar and you should be ashamed."
Trump exploded at media bigs in an off-the-record Trump Tower powow https://t.co/k1jx8EyEUA pic.twitter.com/xiKLvrLD92

— New York Post (@nypost) November 21, 2016
The consensus inside the room was that the former host of "The Apprentice" was venting at mainstream media for their alleged "liberal bias," while accusing them all of being "liars." Trump also reportedly targeted Raddatz for appearing to show negative emotion when Trump was declared the winner two weeks ago.
As Mediaite pointed out, Trump referred to the executives and media personalities as "the deceitful dishonest media who got it all wrong."
Trump's time
With his big win against Hillary Clinton, Trump and his supporters appear to be getting the last laugh in their war against the mainstream media, which has become a major talking point for much of conservative America. As Trump gets ready to start his four-year term in the White House, only time will tell how the press will handle his administration moving forward, and how the billionaire real estate mogul returns the favor.