Donald Trump fact-checked after deleting tweet attacking Harry Reid, caught by screen shot
After Donald Trump took to his Twitter account to attack Sen. Harry Reid, his past came back to prove him wrong.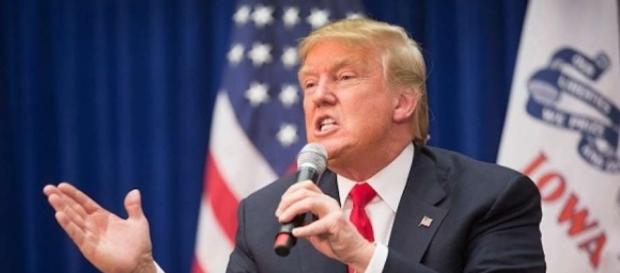 After #Donald Trump defeated Hillary Clinton and became the new president-elect earlier this month, many questions were left unanswered about the future of the United States. One question that still remains a mystery is how Trump will handle his social media use once he gets into the White House.
Trump checked
Not long after Election Day, Donald Trump sat down with CBS' "60 Minutes" for his first interview since preparing for his job as the next commander in chief. One question that interviewer Lesley Stahl asked was how Trump would use #Twitter and social media in the future. The former host of "The Apprentice" said he was planning on being "very restrained" when it comes to Twitter, but praised social media for letting him communicate with millions of people across the country.
In recent says, Trump's behavior on Twitter has been a cause for concern for many, as the billionaire real estate mogul has lashed at the cast of the musical "Hamilton," while also bashing "Saturday Night Live." On Sunday, Trump once again took to social media to attack Senate Minority Leader #harry reid, but it didn't go according to plan, as reported by The Hill on November 20.
Evidently Trump first called Schumer "cunning," then deleted and re-did the tweet. pic.twitter.com/ioYK92E1Kg

— Sahil Kapur (@sahilkapur) November 20, 2016
Early Sunday morning, Trump sent out a tweet attacking Reid. "I have always had a good relationship with Chuck Schumer," Trump tweeted, in relation to the new Democratic Senate leader, before adding, "He is much smarter than Harry R, and actually far more cunning - gets things done!" Just minutes later, Trump deleted his tweet, and replaced it with a similar message, but removed the term "cunning." While the original tweet was deleted, a screen shot was captured and has circulated on Twitter.
Trump to Reid in 2010 letter: 'You are amazing!' https://t.co/GUWOdQrqqg pic.twitter.com/xHBal60s1y

— The Hill (@thehill) November 21, 2016
On Sunday night, Harry Reid's office released a personal letter that was sent by Donald Trump back in 2010, where the new president-elect praised the Nevada senator. "Congratulations – you are amazing!" the letter reads, which was signed "With best wishes, Sincerely Donald Trump." Despite Trump attempting to smear Reid, it appears he hasn't always had that mind set, as the senator debunked Trump to close out the weekend.
Lol. https://t.co/9fxxUBDrrl pic.twitter.com/Uo7fBSSx5S

— Chris Geidner (@chrisgeidner) November 21, 2016
Trump's trouble
In addition to his social media issues, Donald Trump is catching major backlash for his recent cabinet selections. While some names, like Republican National Committee Chairman Reince Priebus have been universally well-received, Breitbart News' Steve Bannon, Sen. Jeff Sessions, and retired Gen. Michael Flynn have all created controversy.