Donald Trump continues Twitter tirade after 'crooked media' points out foreign connections
Donald Trump has reignited his feud with the media after reports exposed his multiple businesses deals around the world.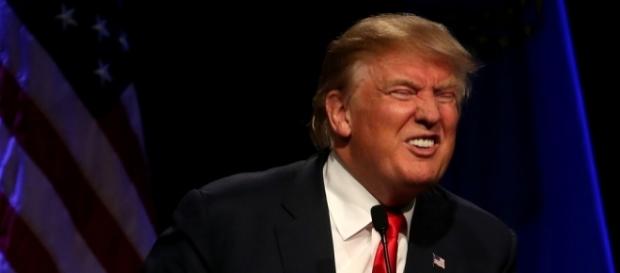 #Donald Trump is the new president-elect, defeating Democratic nominee Hillary Clinton in one of the biggest political upsets in recent history. One area of concern people have towards a Trump presidency is how he will conduct himself on social #media after he is sworn into office, which only appears to be getting worse by the day.
Trump's Twitter
Shortly after Donald Trump announced his candidacy for president, he took advantage of social media, in particular #Twitter, to engage with millions of Americans. Despite criticism from the media and his political opponents, Trump was able to go on late-night Twitter rants and insult various minority groups, but enough Americans didn't seem to care.
Since winning the election, Trump has gone a various Twitter tirades, including directing his attacks at "Saturday Night Live" and the cast of the hit musical "Hamilton." On his offical Twitter account on November 21, the former host of "The Apprentice" was back at it again.
Prior to the election it was well known that I have interests in properties all over the world.Only the crooked media makes this a big deal!

— Donald J. Trump (@realDonaldTrump) November 22, 2016
On Monday, Trump held a closed-door media with various cable news executives and media personalities. According to a source close to the meeting, via The New York Post, Trump treated the news executives like a "f***ing squad," referring to them as "liars" and "dishonest" to their face. Just hours later, Trump returned to Twitter to address reports that his international business deals were causing a conflict of interest with his new job as president.
Trump exploded at media bigs in an off-the-record Trump Tower powow https://t.co/k1jx8EyEUA pic.twitter.com/xiKLvrLD92

— New York Post (@nypost) November 21, 2016
"Prior to the election it was well known that I have interests in properties all over the world," Trump tweeted, before adding, "Only the crooked media makes this a big deal!" Trump's tweet comes after multiple legal experts, including George Washington University Law Professor Steven Schooner and Harvard Law Professor Laurence Tribe, claim that the new Trump International Hotel in Washington, D.C. could result in "impeachment issues" due to his international dealings.
Experts: Trump's Conflict-of-Interest With His D.C. Hotel Raises Impeachment Concerns https://t.co/NqlGe8ekNu pic.twitter.com/oMPlyeLI4m

— LawNewz (@law_newz) November 21, 2016
Moving forward
While Trump's constant use of Twitter and social media doesn't look to be slowing down any time soon, he has been hard at work with his transition team finalizing his cabinet and administration. In less than two months, Trump will officially become the next president, as the country shifts in a whole new direction.