Donald Trump claims voter fraud in three states without offering evidence
Donald Trump just listed three states that he believes engaged in voter fraud against him and gave the popular vote to Hillary Clinton.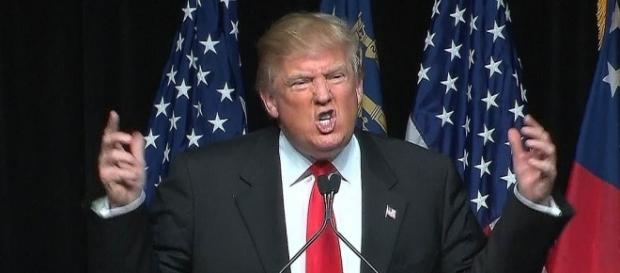 Heading into the 2016 presidential election, the consensus was that #Hillary Clinton would walk out with a historic win. After #Donald Trump pulled off the upset, many wondered how it actually happened.
Trump's claim
To start of the month of October, the now infamous Access Hollywood leaked audio tape was released that revealed the private sexual thoughts of Donald Trump. In the weeks that followed, a dozen allegations of sexual assault were directed at the billionaire real estate mogul. Trump denied any wrongdoing, while claiming that the entire election was part of a "rigged system" against him, including potential #voter fraud.
After Clinton was able to bump her popular vote lead to two million, Trump lashed out on Twitter on November 27.
Serious voter fraud in Virginia, New Hampshire and California - so why isn't the media reporting on this? Serious bias - big problem!

— Donald J. Trump (@realDonaldTrump) November 28, 2016
On Sunday morning, Donald Trump went on a multiple-tweet rant, railing against the recent recount effort in Wisconsin that was filed by Jill Stein of the Green Party following reports of potential hacking. Hours later, Trump vented on Twitter, claiming that millions of illegal immigrants voted for Hillary Clinton, which he believes cost him the popular vote. Once again, Trump took to his Twitter account and claimed that three states were involved in "serious voter fraud."
Donald Trump blames popular vote loss on voter fraud https://t.co/LxhEee7bwJ

— New York Magazine (@NYMag) November 27, 2016
"Serious voter fraud in Virginia, New Hampshire and California - so why isn't the media reporting on this?," Trump tweeted, before adding, "Serious bias - big problem!" Trump's claim of bias in California, Virginia, and New Hampshire came with no evidence, with no reports of any voter fraud taking place.
The only other states where possible hacking took place were in Pennsylvania and Michigan, two states that Hillary Clinton was expected to win, but lost by slim margins.
Moving forward
Despite his routine Twitter rants against non-exisent voter fraud, Trump is expected to announce his Secretary of State within the coming weeks. All signs point to either New York City Mayor Rudy Giuliani or former Massachusetts Gov. Mitt Romney landing the role of leading the State Department. Unless Stein's recount effort is successful and somehow others follow in her foot steps, the former host of "The Apprentice" will be sworn in as the 45th President of the United States on January 20.