Donald Trump busted by FEC, accepted over a thousand illegal campaign donations, report
Donald Trump and his campaign are coming under-fire for accepting over a million dollars of alleged illegal donations.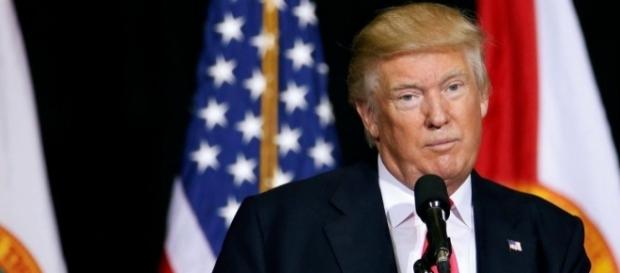 Despite #Donald Trump pulling off one of the biggest political upsets in recent memory by defeating Democratic nominee #Hillary Clinton, his campaign activities are still coming back to haunt him. In a campaign that caused controversy on a daily basis, it appears Trump might be paying back some of his donations.
FEC strikes Trump
Over the course of his 18-month campaign, Donald Trump raised various red flags with questionable activity that was allegedly occurring behind the scenes. While most of the mainstream media focused on potential scandals involving his financial ties to Russia, and what could be hiding in his tax returns, the Federal Election Commission (#FEC) was able to dig a little deeper.
As reported by The Hill via CNN on November 21, the FEC has found that the new president-elect could be hit with a massive fine for illegal campaign donations.
CORRECTED: FEC questions over 1,000 Trump donations worth $1.3 mllion https://t.co/jDnAVuVhxC pic.twitter.com/avHRX4HLTY

— The Hill (@thehill) November 21, 2016
As originally reported by CNN on Monday, the FEC has concluded that the Trump campaign accepted as many as 1,1000 illegal campaign donations that "may be in violation of various campaign finance laws." The amount in question is reportedly a staggering $1.3 million. The FEC sent a letter to the campaign's treasurer, Timothy Jost, asking for clarification about their findings.
FEC tells Trump campaign that it had close to 1,100 errors amounting to more than $1.3 million in corrections https://t.co/7BeDBehrvI pic.twitter.com/bcBkyjcmT5

— CNN (@CNN) November 21, 2016
As explained by The Hill, the FEC broke their results down to two specific areas of concern, which include the Trump campaign accepting donations from organizations that were not officially registered with the FEC, and whether or not the donations "exceeded legal donation limits." The FEC is now demanding that the Trump campaign return all of the donations that appear to be in violation of federal campaign law.
In the month of October, the Donald Trump campaign reported that they received over $100 million in donations, including from small and large donors.
Moving forward
Despite the issue with the FEC, Donald Trump is just two months away from being sworn in as the 45th President of the United States on Inauguration Day on January 20. In that meantime, the former host of "The Apprentice" will continue to finalize the remaining picks to join his cabinet and administration as he gets set to officially begin his first term in the White House.