Donald Trump accused of 'ballot hijacking,' Hillary Clinton urged to ask for recount
Hillary Clinton could challenge the 2016 election results after Donald Trump has been accused of hijacking swing stage votes.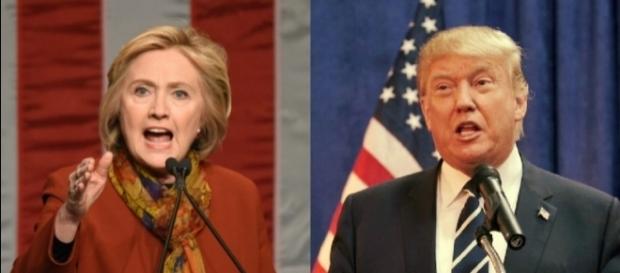 When #Donald Trump defeated #Hillary Clinton to become the new president-elect, it sent shock waves throughout the United States and around the world. Now that it has been two weeks since Election Day, some are pushing for Clinton to demand a recount.
Trump v. Clinton
In 2000, Republican nominee George W. Bush defeated Democratic nominee Vice President Al Gore, and the race came down to just a handful of votes in the state of Florida. A recount was demanded, as Florida was run by Gov. Jeb Bush, with many speculating if the Bush family had pulled any strings behind the scenes. In regards to the 2016 election, Hillary Clinton has a lead in the popular vote by over two million votes, and new information has come to light that could impact the results before Inauguration Day.
As reported by The New York Post on November 23, Clinton is being urged to take a second look at the vote totals.
Clinton team was told margin of suspicious votes would swing 30,000 votes to her in state she lost by 27,000 https://t.co/PcZTTsLr1W

— New York Post (@nypost) November 23, 2016
During a conference call last week, Clinton campaign chair John Podesta and counsel Marc Elias were informed of possibly inaccurate vote totals in the state of Wisconsin. According to the New York Post, in Wisconsin, "Clinton won 7 percent fewer votes in counties that use electronic voting, compared with counties that rely on paper ballots." The Hillary Clinton campaign was also told that 30,000 votes would swing in favor of the former Secretary of State, in a state where she only lost by an estimated 27,000 votes.
Experts Urge Clinton Campaign to Challenge Election Results in 3 Swing States https://t.co/nfyU2pUhkL

— Adam Parkhomenko (@AdamParkhomenko) November 23, 2016
On the conference call, the allegations weren't just limited to Wisconsin, as similar incidents occurred in both Pennsylvania and Michigan. In both those states, Trump was able to pull off the upset, and did so by small margins of victory. The deadlines to contest the election results are different in each state, with Wisconsin's coming up on November 25.
Moving forward
Despite the recent revelation, and a handful of electoral voters vowing not to vote for the former host of "The Apprentice" for president, Donald Trump is expected to become the next commander in chief. Over the next two months, Trump will continue to finalize his cabinet, with some of his picks already receiving backlash from the media and critics, including the selection of Steve Bannon, executive chair of Breitbart News, as the new Chief Strategist. #Republican Party