Did Russia hack or manipulated the US 2016 elections?
Top computer scientists call for 2016 elections recount after evidence of possible hacking or manipulation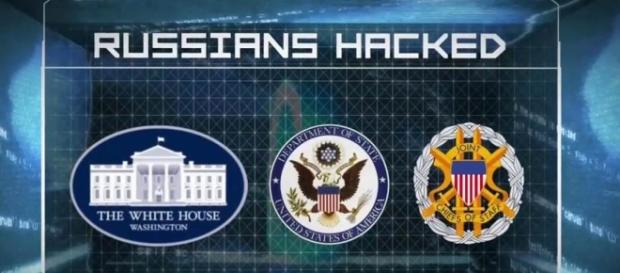 #hacking allegations. #Top computer scientists told the Hillary Clinton campaign team to call for the recount of votes in Michigan, Wisconsin, and Pennsylvania according to the relevant sources. Last Thursday, top computer scientists presented their findings to the top Clinton aides in a call which has evidence to show that its most likely three states result were hacked or manipulated.
The top scientists lead by Mr. J Halderman informed the Clinton campaign that they have found a questionable trend of Clinton losing the counties that depended on electronic- voting machines in comparison to optical scanners and paper ballots.
Marc Elias, who is the Hillary Clinton campaign general counsel and John Podesta, who is the campaign chairman were informed that Hillary Clinton received 7% fewer votes in counties that depended on electronic-voting machines which show that the system could have been hacked. This group suggested that even if they don't have evidence to back their findings, the independent body should look at this pattern.
Donald Trump office did not comment on hacking allegations
Donald Trump transition team did not return the message from this journalist. There were worries in the United States last month ahead of 2016 elections concerns hacking of the US 2016 elections. President Barrack Obama's administration had accused Russia of trying to trespass voter registration data. But those worries were dismissed by election officials and cyber security experts who said it's very hard for Russia to influence US 2016 elections outcomes.
Hillary Clinton's aide didn't respond to questions on whether they will prefer an audit of last the US elections, after findings of possible hacking and manipulation of elections results.
Electors pledged to alternative republican candidate
Three electors have already pledged to alternative candidates from the republicans who is reasonable instead of voting for President - elect Donald Trump, through the #Electoral College. This is according to the statement released by the organization called Hamilton Electors which speaks on their behalf.
According to the top computer scientist, Hillary Clinton may have lost more than 30,000 votes; Hillary Clinton lost Wisconsin county by 27,000 votes. According to the 2016 election results, President-elect Donald Trump got 290 College votes while Hillary Clinton got 232.
The Hillary Clinton Campaign team don't have much time to challenge the outcomes before the expiry date set for the recount. It's still unclear whether Clinton team will call for the recount. The white house has said it's focusing on smooth transfer of power and does not want Clinton to challenge the elections according to a senior Clinton adviser.