CNN host shuts down Donald Trump surrogate over 'Hamilton' crowd booing Mike Pence
After Mike Pence was booed while attending a performance of "Hamilton," the story quickly dominated cable news.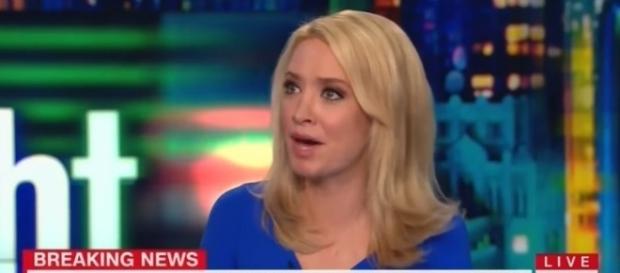 In an attempt to take a break from leading the #Donald Trump transition team, Vice President-elect #Mike Pence decided to go out for a night on the town and enjoy a performance of the hit musical "#Hamilton." For Pence, it didn't go too well.
Hamilton on Pence
Upon his arrival Friday night, Mike Pence was greeted with a growing number of boos from the audience. Videos and images of the incident quickly went viral on Twitter, Facebook, and other forms of social media. After the play's conclusion, the cast addressed the future vice president while he was sitting just a few feet from the stage. Actor Brandon Victor Dixon directed his comments and concerns to Pence, but made sure to offer his respects to the vice president-elect in the process.
This issue, and more, were discussed during a November 19 panel discussion on CNN.
Joining host Don Lemon and a panel of guests was network contributor and Trump surrogate Kayleigh McEnany. Lemon and panel guest Angela Rye noted Pence's history of controversial views about the LGBT community, including his push to use HIV/AIDS funding for gay "conversion therapy." After this was brought up, McEnany appeared to ignore the previous comments, and instead railed against the "Hollywood elite, the media elite, the political elite" who have attacked Trump and Pence. At this point, Lemon was forced to chime in and set the record straight.
'Hamilton' stars praise cast for addressing Mike Pence: 'We stand together' https://t.co/9wYtitM6VN

— TIME (@TIME) November 19, 2016
After bringing up that Dixon is an openly gay man who is HIV-positive, Lemon elaborated.
"Can you imagine how that feels when Mike Pence, who has railed against gay people, and tried to shoot down and block gay legislation?" Lemon rhetorically asked McEnany. Continuing, Lemon summed up what he thought Dixon was trying to get across, noting, "He's saying, 'I'm giving you a chance to give me a chance.'"
Our wonderful future V.P. Mike Pence was harassed last night at the theater by the cast of Hamilton, cameras blazing.This should not happen!

— Donald J. Trump (@realDonaldTrump) November 19, 2016
After McEnany tried to argue that Pence and Trump "love" all people, including the LGBT community, Lemon once again was forced to move in. "Mike Pence does not love gay people," Lemon shot back, explaining, "His record shows that he does not love gay people."
Next up
Following the "Hamilton" incident, the former host of "The Apprentice" lashed out on his offical Twitter account, accusing the cast of "harassing" the vice president-elect, while demanding an apology. With the drama of "Hamilton" behind them, Trump and Pence will head back to their transition team and finalize the remaining positions in the cabinet.