Breitbart News turns on Donald Trump, rips president-elect with front page headline
Breitbart News is going after the future president for not holding true to one of his top campaign promises.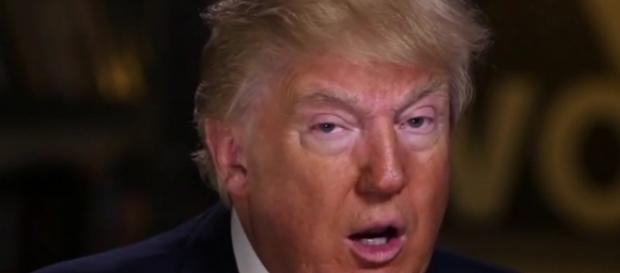 After he won the Republican nomination this past July, #Donald Trump quickly turned his attention to Democratic nominee #Hillary Clinton. Trump made a lot of promises to his base in regards to Clinton if he won the election, but it appears he is now back-peddling.
Breitbart clash
During the town hall debate earlier this fall, Hillary Clinton turned to her political rival and spoke about why it was important not to have Trump in the White House. The billionaire real estate mogul quickly responded, stating, "because you'll be in jail." The comment played well with Trump's base, who have made their thoughts of Clinton well-known.
Trump said, on more than one occasion, that he would take steps to take legal action against Clinton for her use of a private email server while serving as Secretary of State, while also deleting thousands of emails. After it was reported that Trump would not longer seek charges against Clinton, the top news site to stand by him was not happy, as reported by Mediaite on November 22.
'BROKEN PROMISE': Breitbart Isn't Happy About Trump's Decision Not to Charge Clinton https://t.co/pCd9BlhEON pic.twitter.com/TI2M1cm7jl

— Mediaite (@Mediaite) November 22, 2016
The headline from #Breitbart News was in bold letters and read, "BROKEN PROMISE: TRUMP 'DOESN'T WISH TO PURSUE' CLINTON EMAIL CHARGES." It's news that is not sitting well with a right-wing base that made a habit out of chanting "lock her up" during the campaign trail.
The idea of attempting to take legal action against Clinton seemed like more of a possibility after Trump named Steve Bannon, executive chair of Breitbart News, as his new Chief Strategist.
Source: Trump won't pursue Clinton investigations https://t.co/89Y8xe4GP8 pic.twitter.com/fzlxm2UQaD

— Morning Joe (@Morning_Joe) November 22, 2016
This isn't the first time that Trump has backed away from one of his campaign promises. In the two weeks since his election, Trump announced that he will no long repeal all of the Affordable Care Act, or Obamacare, but instead keep parts of the law that he agrees with. Trump is also backing away from his plan to ban Muslim immigration in the United States, and pushed back against recent reports that he was willing to create a Muslim registry.
Moving forward
Despite the controversy that is surrounding him, Donald Trump has been working with his transition team to put together the best possible cabinet and administration that they can. Trump has already announced several selections, many of which have received backlash. The new president-elect will officially be worn in as the 45th President of the United States on January 20.