Brazilian soccer players perished in the ill-fated plane crash with 81 people on board
Sad day as plane with 81 people on board including brazil soccer players crashes in Colombia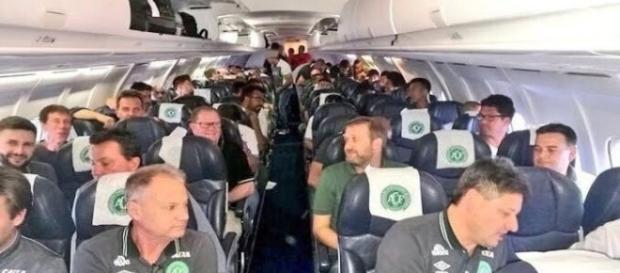 A plane carrying a Brazilian football team has crashed in Colombia with 72 passengers and 9 crew on board. Meanwhile, all games have been suspended by South American football federation following the incident. The Brazilian team was among 81 people who were traveling when it crashed on Monday, due to electrical failure. The president of the federation Mr. Alejandro Dominguez was on his way to the crash site according to the federation official. All activities are suspended by the federation until further notice. The #Chapecoense football team had been preparing to play against Atletico Nacional on Wednesday but all that is now canceled. This is sad news because the tournament was a final and it's the first time a small club had ever made it to the finals of this big south American tournament.
Plane declared an emergency before it crashed in Colombia with Chapecoense club on board
The plane which was carrying 81 people on board relayed an emergency at around 10pm local time (3am GMT). The plane had earlier stopped in Santa Cruz, Bolivia, on its way to Colombia's Jose Maria Cordova airport.
The relevant authority said that at least six people have survived the crash of Colombia #Plane crash. Further information says that the rescue operation is still going on even if the air helicopter can't make it to the operation due to low visibility. The plane with 81 people on board was supposed to land at another airport according to the officials.
Chapecoense football team posted their video while in airport before they boarded a plane
The Brazilian football club had posted a video a few hours before they boarded the ill-fated plane.
Chapecoense is a small football team from the city of Chapeco which entered Brazil's first division this year since the 1970s. Last week they defeated Argentina's legendary San Lorenzo squad and qualified for Copa Sudamericana finals. According to the CNN meteorologist Michael Guy, Satellite image revealed that thunderstorms and scattered showers have been present in that geographical region for over 12 hours.