Black Friday shopping the easy way!
Ready, set, click! Black Friday shopping is easier than ever before with these tips.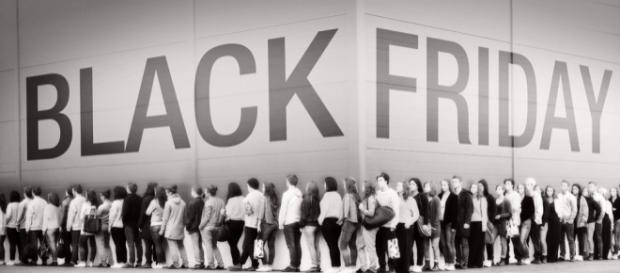 No more trembling in the cold waiting for the doors to open. No need to waste time bonding with the strangers in line that will trample you the second the locks open on the door. ##blackfriday #Shopping has gotten a lot more convenient!
According to "Good Morning America," 6 out of 10 Americans will be hustling for a Black Friday deal over the four day Thanksgiving weekend. Some stores took a look at the customer trends for last year and paid attention. The customer turnout for Thanksgiving Day wasn't as great as they wanted, so their doors will remain closed for the holiday this year. That doesn't mean you still can't get a deal from them, however.
Boot up the computer
Online shopping is a very convenient way to get your shopping list done. Of course, being an educated consumer can save you not only time, but some money as well. Here are a few tips for you to follow.
When you have visited the website of your favorite store before, which device did you use? If you used your phone, they can see your purchase history. They know you loved those shoes for $90.00 and didn't hesitate. This gives them the upper hand and they know you don't need as much of an incentive for your next pair as you may to buy the handbag to match. Use a different device to shop their page. Grab your laptop, use your desktop but change it up! Now you can shoe shop and get a better discount than by using the same device you have visited their site with in the past.
Load the shopping cart and wait
Another trick is to go onto a website and load your shopping cart with your purchases. The discounts will calculate and you have the choice of either paying or saving for later. Save it and take a dessert break. A piece of pecan pie and a little football is a must for Thanksgiving after all. When you go back to shopping, check that cart again. You may now have more discounts applied and save even more to entice you to close the deal and put your credit card in!
Buy a few discounted gift cards! Often stores will sell the gift cards for 2-30% off. Purchase them and use them yourself to buy an item on your shopping list!