Black Friday deal breakers for 2016
The day after Thanksgiving returns, driving U.S consumers to retail stores.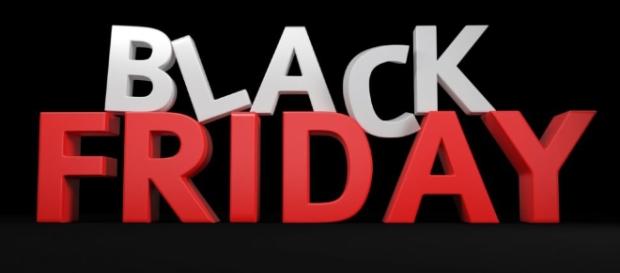 #Black Friday is the following day after #Thanksgiving in the U.S. It is regarded as the start of the holiday Christmas shopping season. This day retailers mark down prices significantly on most of their products with the intent of generating large profit and revenue. What has changed with this one-day event is, with arrival of the internet, smartphones, and social networks, shopping for deals has been made that much easier for consumers to compare. This year expect consumers to wait in long lines while others go online to bypass lines altogether. Last year spending on Black Friday reached close to $3 billion, according to Statistic Brain.
Black Friday predictions for TVs in 2016
A year earlier Consumer Reports confirmed two 60-inch 4K UHD TVs from well-known brands like Samsung and Vizio at $800 each.
In 2015, 60-inch TVs and larger 1080p dropped substantially. For example, Vizio´s sub-$650 65-inch set was one of the best Black Friday deals for this year alone.
It is anticipated secondary brands at major retailers (Best Buy, Target, Walmart, etc.) will lower prices. Predictions are set for these secondary brands to hit the $500 price tag. In addition, a 70-inch 1080p model by Vizio could be accessible at a price range of $800 to $850 in 2016.
The previously mentioned price could also come to quality brands like Samsung and make their TVs accessible for a larger market share.
Amazon made headlines in 2015 by dealing a 50-inch 1080p set for $150 that sold out immediately. The Minnesota-based retailer, Best Buy, had a 46-inch Toshiba at the same price.
thank you #BlackFriday shoppers for finding the new paperback BINGE in stores!! love seeing y'all send me selfies with it!! 📚✨🍬😱 pic.twitter.com/HozmiIckqk

— Tyler Oakley (@tyleroakley) November 25, 2016
At Target for instance, the retailer offered an expanded in-store and online price-matching policy to 29 retailers, conforming to CS.
So if you are still shopping around, take screenshots or bring proof of online deals for products available in store locations to get a great deal.
Black Friday stats, and death count
For businesses to close out the year Black Friday is a good driver for sales. Looking at changes in consumer buying trends Veinteractive.com expects the spending to reach $6.4 billion. Furthermore, close to 53 percent of digital shopping was done on mobile devices.
In spite of all the doorbusters, ads and relevant mark downs in prices, this day also has a negative history associated with it. Each year new incidents of violence or deaths are reported on this unofficial holiday shopping spree. At retailers there have been violent stampedes, violent altercations and fights as consumers race to grab a limited stock of merchandise.
To date the website Blackfridaydeathcount.com has confirmed 9 deaths and over 100 injuries.
Takeaways and conclusions
Stores today will be busier than any other day in 2016. The electronics department likely saw the most amount of traffic from customers racing to get the best deals and discounts.
TVs again saw significant mark downs in price, expect retailers to remain busy stocking as much merchandise for another busy Black Friday [VIDEO].