Black Friday 2016 drone deals -- best drone prices at Walmart, Target and Best Buy
Drones are a top seller this holiday season with both kids' drones and professional drones offered up in great deals for Black Friday 2016.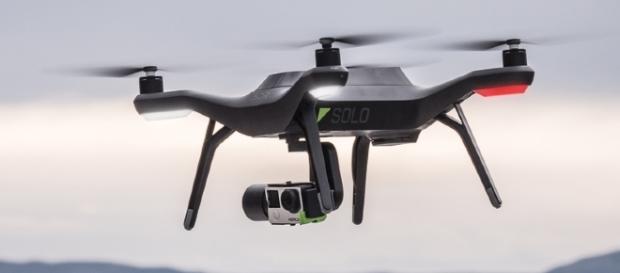 Black Friday 2016 sales are beginning with deals on drones, a popular new technology this year for both kids and adults. The prices on the newer technology have come way down since they were first introduced to the market and now Black Friday discounts make them an affordable gift for most families this holiday season.
Not only have the prices come down on drones, but also the navigation and ease of use have improved greatly, making these deals extremely enticing. For the Black Friday sales this year, i4u News suggests Walmart is offering the best price on a drone Target, Kohl's, Best Buy, and eBay are also offering drone specials in their Black Friday specials.
The sales are offered in-store and online for as long as supplies last.
Semi-professional drones
According to Gotta Be Mobile, this generation of drones come with a camera that is "very capable." These deals come with "a good app" and a "plethora of accessories" for these Black Friday prices. Drones are a hot commodity this year because they are priced much more reasonably than previous holiday shopping seasons.
Walmart is offering the DJI Phanotom 3 standard drone for the price of $369. This is the best price for these semi- professional drones.
Target is offering the same DJI Phantom Drone for $399.99.
Best Buy has the DJI Phantom 3 Professional Drone for the price of $799.99.
eBay will offer the DJI Phantom 4 Drone for $899.00 on Black Friday, according to The Verge.
Best Buy is also offering the DJI Phantom 4 Drone for $999.99.
Best Buy also has the YUNEEC Typhone Hexacopter for $999.99
Drones for kids
You can purchase drones made for kids at a much lower price.
These offer hours of fun for your older kids and the prices are not going to break your bank account this year with these Black Friday specials. #Black Friday 2016 deals #Black Friday 2016 drone deals #Best drone prices
Walmart offers the Promark HD Drone with 3D Virtual Reality Goggles for only $99.00
Khol's has the SkyDrones X-14 3D Virtual Reality for only $69.99
Khol's is also offering the Sky Viper HD Drone for $79.99
Kmart has the Super-X Drone with camera for $39.99
Walmart offers the Sharper Image Drone for only $30