Attack reported on Ohio State Campus
An alleged attacker ran over pedestrians with his car and cut people with a butcher knife.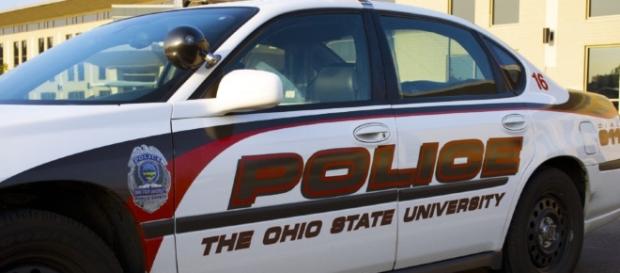 The #OhioStateUniversity reported an attack on campus Monday morning near Watts Hall at the intersection of 19th and College. Initial reports claimed there was an active shooter situation on campus, but university officials believe shots may have been from a police officer trying to apprehend the suspect. Ohio State Emergency Management urged people to shelter in place and "Run Hide Fight" if faced with the attacker.
Buckeye Alert: Active Shooter on campus. Run Hide Fight. Watts Hall. 19th and College.

— OSU Emergency Mngmnt (@OSU_EMFP) November 28, 2016
Attacker hit pedestrians with car, stabbed bystanders
According to officials, the suspect hit a group of pedestrians with his car at the beginning of the attack.
Moments later, he exited the vehicle and started chasing and stabbing bystanders with a butcher knife. Police arrived and took down the attacker, and he was pronounced dead at the scene. At least nine people were taken to the hospital because of injuries from a motor vehicle and stab wounds. One victim is in critical condition, but none of the injuries appear to be life-threatening. The shelter in place advisory was lifted shortly after 11 a.m.
Attacker identified, motive still unknown
New reports say that the suspect has been identified, but his name has not been released. Federal officials say the attacker was an 18-year-old of Somali descent who lived in the area. The car used in the attack was registered to one of his family members. He was a legal, permanent resident of the United States.
It is not clear if he was a student at #OSU, and police have not determined a motive for the attack.
Classes canceled and investigation continues
University officials deemed the situation under control around 11 a.m. but urged people to avoid the area as the investigation continues. During a press conference following the attack, classes were canceled for the rest of the day Monday, and faculty and staff members were told to leave campus. The attack comes just two days after a big victory for the Buckeyes in the football match-up against Michigan. A day that should have been filled with celebration quickly turned to a day filled with fear.
The campus' Department of Public Safety said, "Our top priority remains the safety and security of our campus community." OSU is urging students and staff to contact Student Life's Counseling and Consultation Services and the Employee Assistance Program if needed. #OhioStateUniversity #OhioStateAttack