Arkansas reconsiders ban on pot-bellied pigs as family pets
Jonesboro, Arkansas City Council, looking for ways to permit domesticated pot-bellied pigs.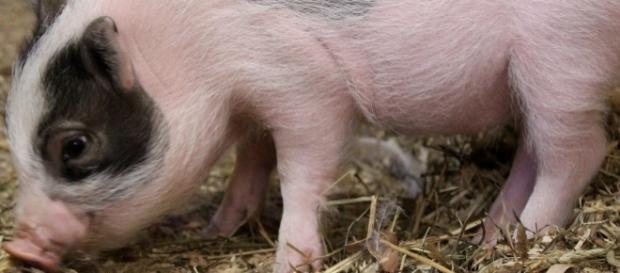 The pot-bellied pig is reportedly a great pet to have, being that they are highly intelligent, clean and easy to train, contrary to the beliefs of many. They are smaller in size to other pigs, usually growing between 13 and 20 inches tall, but can weigh up to 200 pounds. In Jonesboro, Arkansas, these animals are banned as pets within city limits. Authorities in the area are now reconsidering the ban on the pot-bellied pig as a family pet.
Family with pot-bellied pig in dispute against ban
The Barkley family in Jonesboro were given a warning citation by animal control officers to remove their two pigs from their residence in the city.
Wilber and Fern were going to lose their happy home with their family although the Barkley's fought to ensure they could keep their pets. They were given until August 29th to remove the #Animals from their home. The deadline was dropped after the family spoke with authorities about the rules. The current law bans pigs from being kept on city property on a permanent basis. Changes in the law and the prohibition of these animals would put an end to the family's legal troubles. Mrs. Barkley expressed that she is extremely appreciative that the city council was willing to work with the family.
Reconsideration of law to ban domesticated pot-bellied pigs
The city council in Jonesboro, AK is currently reconsidering the ban against domesticated #Pot-bellied pigs as pets. The new proposal is to exempt the pigs from the current ordinance that prohibits live swine from existence within city limits.
The hope is that the ban will be lifted, but with stricter stipulations for those who own pet pigs. Such stipulations include attaining a license to keep the animal; the pig is spayed or neutered, the pet gets regular vet attention with annual vaccinations, along with having the pot-bellied pig on a leash when it is outdoors and off the owner's property. If the proposed changes to the ban are approved by the city council committee, the new law will go to full council and go into effect next month.