Are you one of the illegal voters as Donald Trump claims? – this is another controversy
Young generation of voters who voted for Trump will live to see the fruits of their vote as he show no signs of tolerance to those who are against him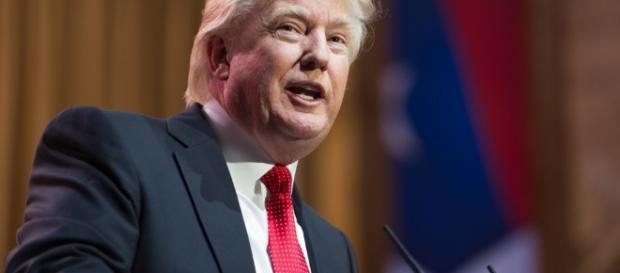 #Donald Trump has reacted with a lot of criticism towards Hillary Clinton after her followers called for a vote recount in three states which are Michigan, Wisconsin, and Pennsylvania. This follows after allegations of hacking and manipulation of the elections system by Russia, to influence the US 2016 elections in favor of Mr. Donald Trump. He said that he won the US election #popular vote by millions of votes if votes which were cast illegally were deducted.
The president - elect calls the effort of the votes recount which is pushed by the Clinton team a scam even if he didn't give evidence of his claim. Mr. Donald Trump senior adviser Kellyann Conway referred to Hillary Clinton and the green party candidate Jill stein as a bunch of crybabies who are also a sore loser.s
Contributions are still going on to facilitate the votes recounting exercise
More than $6 million has already been contributed online to facilitate the exercise.
The decision of the votes recounting put the Hillary Clinton Team against the earlier announcement of President Obama's White House which had earlier agreed that the election was free and fair.
Donald Trump attacked Stein on Saturday using twitter saying: "The Green Party scam to fill up their coffers by asking for impossible recounts is now being joined by the badly defeated and demoralized Dems." Donald Trump continued with his critics on Sunday morning saying that Hillary Clinton had conceded defeat when she called him just before the victory speech. He said vote recounting won't change the outcome of the final results. President Obama's administration has distanced itself from the exercises saying that the election accurately reflected the will of the United States people. Stein said the unbelievable contribution of over 100,000 small donors who donated an average of $45 each shows that the American people didn't trust the outcome of the election.
Bernie Sanders supported recounting of votes
Bernie Sanders who is also the former Democratic presidential candidate supported the exercise of vote recounting but also said that he don't think Hillary Clinton who won the popular vote thinks vote recounting will overturn the US 2016 elections. It's still unclear whether the peaceful transfer of power from President Barack Obama to the President – elect Donald Trump will be done uninterrupted. #Recouting