Air conditioning company Carrier, Trump reach deal that will save scores of jobs
Carrier and Trump announce they've reached an agreement to keep an Indiana plant set for closure open, instead of sending the jobs to Mexico.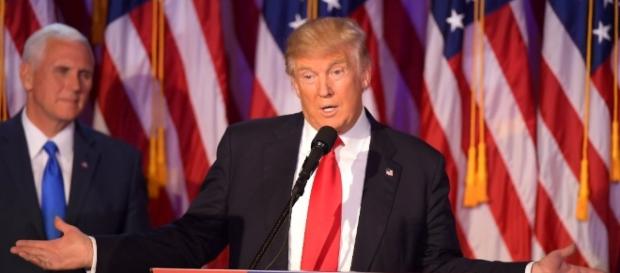 #Donald Trump hasn't even taken office yet, but air conditioning company #Carrier Corp. says it has struck a deal with the president-elect that will save scores of jobs by keeping an Indiana manufacturing plant it had planned on shutting down open, instead of closing it and moving the work to Mexico.
Carrier announced in a Tweet late Tuesday that it had reached a deal with Trump and Vice President-elect Mike Pence to keep its plant outside of Indianapolis open. Earlier this year, Carrier had announced that it would be closing the plant and having the work done at a plant in Monterey, Mexico instead. The closure would have put 1,400 people out of work, while also causing scores of other job losses across Indiana.
Carrier, Trump to release details Thursday
No details about the agreement have been released, but Carrier said in its Tweet that details would be coming soon. Carrier had acknowledged late last week that it was working with Trump about keeping the plant open, but released no specifics.
We are pleased to have reached a deal with President-elect Trump & VP-elect Pence to keep close to 1,000 jobs in Indy. More details soon.

— Carrier (@Carrier) November 30, 2016
Trump also posted a Tweet saying he would be going to Indiana on Thursday to make a "major announcement" concerning Carrier. Like Carrier, the president-elect offered no details, except to say it would be a "great deal for workers."
I will be going to Indiana on Thursday to make a major announcement concerning Carrier A.C. staying in Indianapolis. Great deal for workers!

— Donald J. Trump (@realDonaldTrump) November 30, 2016
Carrier workers stunned earlier this year by closure announcement
Word of the deal -- though with no details -- comes after workers at the Carrier plant were shocked back in February when they were called into a mass meeting and told the plant they were working in would be closing and that they would be losing their jobs.
Video of the announcement, showing stunned workers booing and hissing, went viral on the internet generating millions of views in just a few days.
Trump had pledged to save jobs throughout the campaign
During his campaign to become the Republican presidential nominee and then in the race to become president, Trump had promised he would preserve U.S. jobs and warned that he would introduce steep levies on Carrier, its parent company United Technologies, and other companies that lay off American workers and move their work overseas.
Trump's promises of keeping jobs in America appealed to blue collar workers and is credited with helping him win the vote in manufacturing states throughout the so-called Rust Belt region, and subsequently his surprising presidential victory. #Election 2016