7 dead in Gatlinburg fires as first responders search for the missing
Gatinburg, Pigeon Forge tourist attractions destroyed as wildfire spreads throughout the Smokey Mountains.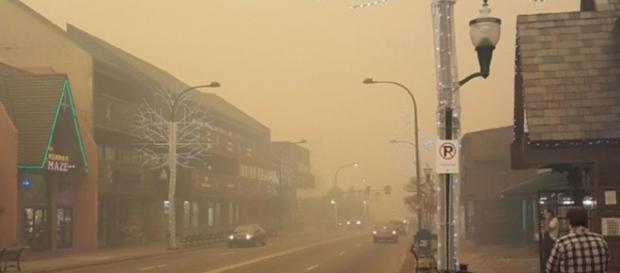 The fire
The East Tennessee fires which began to spread without warning on Monday, has left 7 people dead along with 45 others injured and thousands of acres destroyed, according to officials. More than 250 buildings have been either damaged or completely destroyed. The wildfires have prompted the response of the Tennessee National Guard for first response actions. More than 30 large wildfires have been reported in Tennessee, Georgia, North Carolina, South Carolina, Alabama, and Kentucky, according to the U.S. Forrest Service.
The response
Organizations like the Veteran Emergency Response Team and the American Red Cross have responded to Pigeon Forge to assist in the rescue efforts of thousands...including animals left behind at an aquarium.
Of the seven people dead, the latest report was on Wednesday after authorities found a man burned in a hotel room. The V.E.R.T. has sent their Louisville Field Office to the scene to assist local first responders. According to the group's public information officer, they arrived Tuesday and quickly began handing out bottles of water to residents who were still fleeing from the fire.
Adding insult to injury
Fires continued to burn throughout the day on Wednesday, November 30 as authorities believe around 14,000 residents were evacuated, including tourists. Heavy rain is expected in the area on Wednesday and Thursday but could also hurt the area. According to the National Weather Service, Tennessee is expecting severe weather on November 30th which could lead to lightning strikes, causing more damage that could also cause flash flooding with the heavy amounts of rainfall.
Storms are moving through the area as part of a dangerous system in the Southeast, causing tornadoes and leaving 5 people dead and dozens injured.
Officials say they are worried about the possibility of tornadoes, mudslides, rock slides, flash flooding, and trees knocking down power lines. These dangers could perhaps cause more fires. More fires broke out in #Gatlinburg overnight, but found relief when rain moved into the area.
What survived and what didn't
Some attractions did survive the fires (such as the Ober Gatlinburg Ski), but plenty of homes and other businesses were destroyed. Gatlinburg residents are not being allowed back in to assess the damage. Almost nothing remained of the Gatlinburg castle, which is the largest and most iconic home in the city. Entire churches disappeared, and the flames reached the doorstep of Dollywood, which is owned by music legend, Dolly Parton. Still, much remains uncertain for the most visited national park in the United States.
How did it begin?
The fires that reached Gatlinburg began days earlier on a trail in the mountains 10 miles south of Gatlinburg, National Park Service spokeswoman Dana Soehn said.
The strong winds caused by a shifting cold front helped the fire move into the Gatlinburg area by Monday. Arson Investigators believe this was intentional, and the case will be under investigation. #Wildfire #PigeonForge