4-year-old girl drowns in baptismal pool at church
Father is believed to have intentionally drowned his own daughter in the large baptismal pool.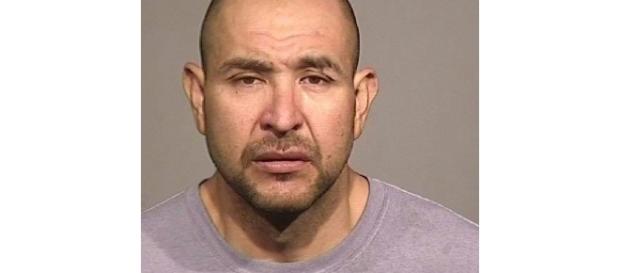 Last Sunday night, a 4-year-old girl drowned in a #baptismal pool at St. John the Baptist Catholic Church in Healdsburg, California. She wasn't being baptized by officials at the church. Rather, the child was believed to have been intentionally drowned by her own father. The little girl was unresponsive when police found the father holding her in his arms.
The father
Gerardo Mendoza Ordaz was found in the police station parking lot that is right across the street from the church. He was holding his limp daughter in his arms with her clothes were soaking wet. He was naked himself. The man's 9-year-old son was with the man, but he was unharmed.
The boy was wearing only shorts and no shirt. Authorities tried to revive the girl for 90 minutes, but she was pronounced dead at the local hospital. Healdsburg Police Chief Kevin Burke believe the father deliberately drowned his little girl. Ordaz, 42 was arrested and booked into the Sonoma County Jail without bail.
Ordaz and his wife have four children, including the girl and her 9-year-old brother. Child Protective Services did not remove the children from the home because it is believed that they are safe with their mother. It has not been determined why Ordaz wanted to drown his own daughter. The case is under investigation.
The church
The baptismal pool is very large inside the sanctuary. It is about one or two-feet deep, eight feet wide, and 10 feet long. On Sundays, the church doors are usually left unlocked for those who want to stay in the sanctuary and pray.
Police believe Ordaz stayed with his two children after everyone else left. That's when he allegedly submerged his daughter under the water in the pool.
Rev. Sean Rodgers, pastor of the Healdsburg church, released a statement Monday afternoon. He did not go into details. He merely said that on Sunday night there was a tragedy in the church and a little girl lost her life. He asked the community to pray for the family and for the parish community. On Monday, the sanctuary was closed, and the 9 a.m. mass was canceled. Yellow police tape was still across the front entrance to the sanctuary. Classes resumed Monday at St. John's church school and preschool. #News #Crime