Death sentence for man who killed two people to get money for wedding
Man gets death penalty for killing two people and dismembering one of them to get money to pay for wedding and honeymoon.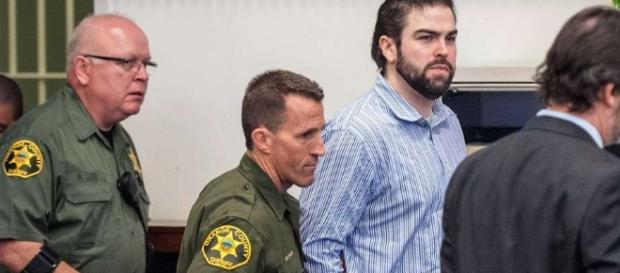 A wedding should be a memorable occasion. A Southern California man wanted his to be extra special. However, he did not have money for the type of wedding and honeymoon he had dreamed of. Daniel Patrick Wozniak killed two people and dismembered one of them so he could steal money to pay for an elaborate wedding and honeymoon. Neither the wedding nor the honeymoon took place for Wozniak. Instead, he was sentenced to death last Friday.
Wozniak's story
It was in 2010 that Wozniak had no money for the high priced wedding that he wanted.
He knew his neighbor, Samuel Herr of Costa Mesa had been in the military and had saved $50,000 from serving in Afghanistan. In order to get Herr's money, Wozniak shot him. Then he killed Herr's friend, Julie Kibuishi. Wozniak attempted to make it appear that Herr had raped and killed Kibuishi.
He dismembered Herr's body and scattered his body parts in a park. The wedding for the 32-year-old never took place because he was arrested days later.
Last December jurors had deliberated for only one hour before they agreed that Wozniak was guilty of both murders and the dismemberment of one. This week, Orange County Superior Court Judge John Conley followed the suggestion of the jury and sentenced the killer to death. Even the guilty man's attorney thought his client's acts were horrible. Killing two people just to get money for a wedding was senseless.
California's death penalty
Because of California's death penalty, Wozniak probably will not be executed anytime soon. No one has been put to death in California since 2006. Today, there are about 750 criminals on death row at San Quentin waiting to be executed.
 Wozniak will be housed there along with them.
The family of the veteran who was killed and dismembered spoke out about the delay in California's execution system. They called the killer a coward and because of him, the death penalty in California should be changed so Wozniak could go to the top of the list. They want his execution to come quickly for the brutal murder of their loved one.
Click to read more
and watch the video
or