New polling shows Republican surge
New polling shows battle for the senate breaking in Republican's favor.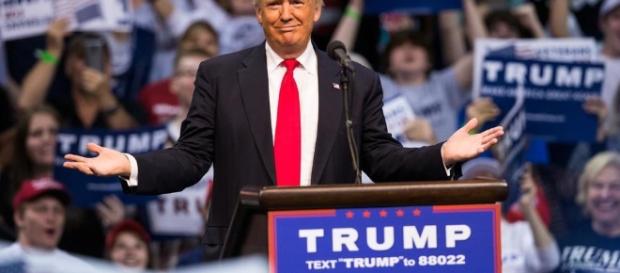 A Quinnipiac University poll out Thursday shows Republicans running for U.S. Senate seats are pulling away from Democrats in three key races. The states, Florida, Ohio and Pennsylvania, are critical to determining which party will control the Senate after the 2016 elections. Republicans already had reason to cheer Wednesday when a Quinnipiac presidential poll showed #Donald Trump leading Hillary Clinton in Florida and Pennsylvania.
Marco Rubio expands lead in Florida
 In Florida, Sen. Marco Rubio has a commanding lead over Democrat Congressmen Patrick Murphy and Alan Grayson, leading them 50-37 and 50-38 respectively. The poll represents a major shift in Rubio's favor over last month's polling.
Democrats saw an opening in Florida after Rubio said he would not run for reelection earlier this year. However, the door seems to be closing on Democrats as Rubio views his opponents through the review mirror.
 "Democrats made fun of Sen. Marco Rubio when he opted for a last-minute re-election bid in Florida, but he may be on the way to a last laugh, having quickly opened double digit leads over both Democratic challengers," said Peter A. Brown, assistant director of the Quinnipiac University Poll.
More Senate races breaking for Republicans
 Meanwhile, the Quinnipiac poll shows Republican Sen. Rob Portman leading Democratic former Ohio Gov.Ted Strickland by seven points while Democratic challenger Katie McGinty is trailing Sen. Pat Toomey by 10 points. The poll is especially bad news for Democrats because Hillary Clinton was trailing Trump in Pennsylvania yesterday as he pulled even with Clinton in Ohio, in Quinnipiac's Presidential poll.
Even more troubling for Democrats, today's Quinnipiac survey shows that Barack Obama's job approval ratings also plunged from last month's 54% approval to 44% approval this month and a whopping 53% disapproval. The dismal polling for Democrats extends to longtime Democrat Sen. Bill Nelson's job approval ratings as his approval nosedived from 52% approval in June to 44% approval this month, a drop of 17 points.
Florida's Sen. Rubio is crushing the Democratic Party's favored candidate Patrick Murphy by 19 points among independent voters and scores 10 points higher with Republicans than Murphy does with Democrats. Quinnipiac polled 1,015 Florida voters between June 30 and July 11 and the poll has a 3.1 margin of error.
Another poll released today, the New York Times/CBS News survey, also shows Clinton's support dropping as both she and Trump are now tied at 40%. #Election 2016 #Democrats vs Republicans