Zimbabwe takes Secret Service man to court for rhino poaching
The accomplice of the man serving 35 years in jail for poaching is in court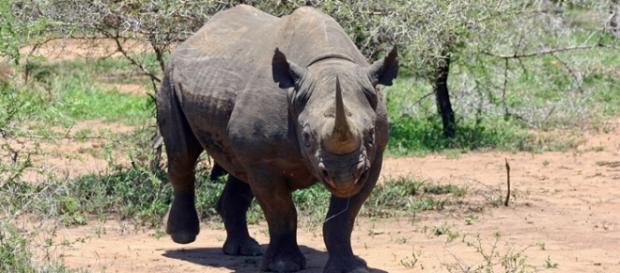 Last week the Zimbabwe court in the town of Masvingo jailed a man for thirty-five years for poaching rhino in the south-east of the country. His accomplice and the mastermind of the poaching gang has also been arrested and his court case has begun.
Mudenge Munashe Mugwira could be looking at a similar sentence to that of Machona who was a member of the same poaching gang.  Machona said when he was sentenced for thirty-five years that he might as well be dead because "his life is over."  Globally, conservationists applauded the deterrent sentence.
The gang had been poaching since February 2014. The poachers used AK-47 rifles to gun down rhinos in a conservancy in the area.
They removed the horns that were valued at $480,000. According to #News Day, Zimbabwe, the horns were then sold to buyers from Zambia. The gang killed four rhino before being caught in the act of trying to kill again. Their fast arrest, trial, and conviction of those arrested shows that the Minister of Environment was not paying lip service when she said in November that Zimbabwe was going to get serious about rhino poaching.
The area where the poachers have been operating is hot and dry. The Save Valley Conservancies have brought much needed recovery to wildlife. With the cooperation of landholders and the help of the World Wide Fund for Nature, the area has been transformed. Internal fences were taken down, cattle shipped away, and animals protected and re-introduced. It has become an area of beautiful diversity and is a balanced eco-system.
It is hoped that Mugwira will pay a heavy price for his crimes against wildlife. As a member of the State Security secret police (CIO), he will be feared in the local community, and possibly, he will have #Government connections. Justice will be truly served if he too is handed a deterrent sentence.
The director of the CIO (Central Intelligence Organization) reports directly to the president of the country. Under his portfolio are the six branches of the intelligence unit that look after internal and external security threats to the country. #Buzz