Alparslan Celik, a suspect for the murder of a Russian pilot Oleg Peshkov in October 2015 was seen in Istanbul on January 28th while he was attending a funeral service for Ibrahim Kucuk, a Turkish right wing activist and a prominent member of an organization called "Turkish National Front." Russia claims that Celik is the main culprit and an executioner in the case of the murdered pilot Oleg Peshkov. Russian ambassador to Turkey Andrej Karlov urged that Celik be immediately arrested.
Turkey denied his extradition. Celik stated that he's not afraid of the Russians and that he will go back to Syria and fight for his religion and for his name (as he commands his own militia called Arslan troops, composed mostly of Syrian Turkmen). Celik is well connected with ISIS and other terrorist groups, but he operates under a high level of autonomy. As justification for the murder, Celik said that Peshkov was bombing civilians and that many of his innocent friends were killed in an attack which happened just five minutes before Peskov's murder.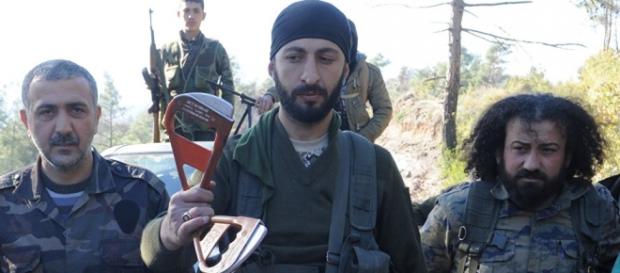 During his student days Celik was a member of an organization called Grey wolves which is a neo-fascist group that is rumored to have close ties with Erdogan. This supposed connection is deeply problematic and can eclipse current claims made by the Turkish government in which they stated that the Turkish goal is to stabilize the whole region by defeating ISIS and all other militant groups.
As far as the Russian side is concerned, they are not giving up on revenge and they have increased their support to pro-government forces in Syria in an attempt to capture or kill Celik.
On January 24th, a rebel town Rabia was seized by Syrian government forces with an enormous support of Russian airstrikes. Russia provided help in seizing this rebel town because they thought that Celik was hiding in it, while in fact he was on his way to the funeral service. Because Turkey is unwilling to cooperate in Celik's arrest and extradition, it's expected that Russian-Turkish relations will be further strained.
Click to read more
and watch the video