UK tourists shine laser pens at planes landing at Spanish airport
Tourists endanger lives while pointing green laser beams at incoming planes, breaking the concentration of pilots as they come in to land.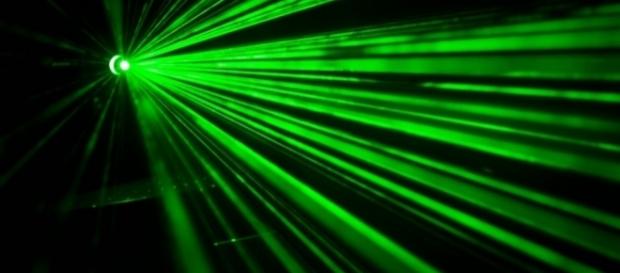 Two British #Tourists could face huge fines after an off-duty police officer saw them pointing laser beams at incoming planes in Malaga on the Costa del Sol in southern Spain. The cheap #laser pens are sold as an attraction at the beach and in tourist areas.
Laser beams impairing pilots' judgment
Raul Delgado, a spokesman for air traffic controllers at Malaga's international airport, explained that the green laser beam shines into the plane's cockpit, then bounces off the windows, hampering the plane's pilot's view of his all-important instruments. This leads to critical interference at a time when great concentration is needed to safely bring the plane into land.
EC - Alarma en Málaga y Palma por la fiebre del verano: punteros láser contra los aviones https://t.co/1nUYXtZFeQ pic.twitter.com/PyhyoCliV2

— NOTICIAS_ES (@FlipB_) August 11, 2017
As reported by the Spanish language news website, El Confidencial, three pilots have recently reported incidents involving laser beams to the control tower, saying the beams had impeded their actions and judgment while landing at the Malaga airport. It reportedly happens regularly, but normally the offenders cannot be found.
Off-duty officer spots tourists with laser pen
By chance on Tuesday, two British tourists were seen in action by an off-duty police officer – a guest at the same Torremolinos hotel – who spotted the pair aiming the pen-shaped laser pointers at planes from their hotel balcony. Planes pass over this area at a low altitude as they come in for a landing at Malaga.
In the incident in question, a Ryanair plane was about to land at the airport.
BBC News - Two Britons 'pointed lasers at Malaga jets' - Spain police https://t.co/wPMZf2JuWr fine them they deserve it..passengers at risk!

— Bow.cotty (@darknights999) August 11, 2017
According to Delgado, what people don't realize is the laser beams can travel a distance of more than four kilometers. He also mentioned that the laser pens in question are sold on the beachfront, in tourist areas and at fairs held in the city. Delgado said the problem doesn't really affect planes during takeoff, but when landing at less speed, with the plane's nose down, there is more necessity for pilots to keep an eye on their flight instruments, without the distraction of the laser beams. He said just a few seconds of this kind of distraction could lead to fatal consequences.
Every summer tourists play with laser pens
Delgado went on to stress that tourists who use the toys should be aware of the harm that can be done and while it is impossible to prohibit the sale of the laser pens, people must stop the "nonsense" action of pointing them at aircraft.
Delgado says it happens every summer and normally they are unable to catch the culprits. This time police simply got lucky because of the officer who was on vacation at the hotel.
It doesn't just happen in Spain. According to the BBC, the U.K. suffered around 1,258 similar incidents with laser pens last year, which averages about three a day. This has led to the government tightening its laws, with authorities considering prison sentences for offenders. #planes landing