Easter: What does it really mean?
Is the true meaning of Easter being forgotten and replaced by delicious delights and fluffy bunnies?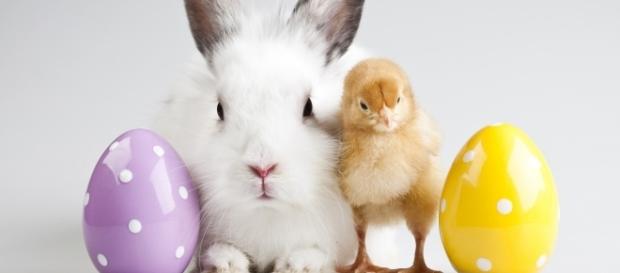 Is the new generation forgetting the religious meaning of Easter?
With so much tragedy happening around us, especially after the brutal bombings of two Churches in Egypt on Palm Sunday, which again, ISIS have taken responsibility for; forcing the churches in southern Egypt to cancel #Easter celebrations to pay respect to those killed; surely it's important that we understand the true significance of Holy week and Easter.
As times change and new generations arrive, it would seem that the true religious meaning of Easter has been forgotten for many. Yes, it is a fantastic time, and for some one of the only few times spent with friends and family.
But the very fact is that most associate Easter weekend with #Chocolate Eggs, the Easter bunny, parties with pastel drapes, and a long weekend break from work.
Easter really is a wonderful and colorful time of the year, but also a very important one; in fact, it is one of the most important and celebrated festivals for Christianity; but if asked what the significance of Easter is, would you really be able to answer?
So what is the Easter celebration really about?
It's a 3-day festival to celebrate the resurrection of Christ after his death, by which he was crucified for our sins in order to give us hope for eternal life. That's quite something, and with that in mind, it's hard to see where the connection with chocolate eggs and bunnies came from. However, with pagan customs holding a strong significance this time of year, where eggs and bunnies represent spring and new life; you can see that the 2 have become intertwined.
Why celebrate?
So why are so many celebrating Easter without really understanding the true religious significance? Has commercialism taken over? It's not hard to see why; chocolate eggs, bunnies for your loved one's, colorful baskets, and ideas on how to style your Easter get-together line storefronts. The same goes for those that prefer to browse the web search engines instead of walking the streets, as they can find an array of decorated eggs, candies, party decor, and a bunch of craft ideas. When was the last time you found a religious Easter card without actually typing the words traditional or religious before? And whilst we live in a world where society is affected by consumerism, will the significance of Easter dwindle until it is almost completely forgotten?
Easter is a time for faith and forgiveness. Spend time with your loved ones, support those that need it, learn to forgive, and work on those grudges. There is already so much hate and anger in the world, so let's try to restore a little faith in humanity one step at a time, and it starts with you. #Religion